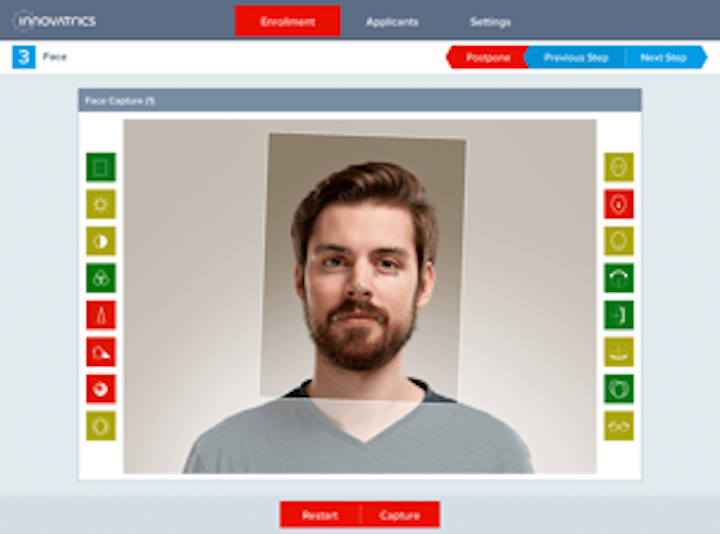 At the Embedded Vision Summit2018, New Imaging Technologies (NIT) will showcase the results of a collaboration with Innovatrics, which provides a plug-and-play facial recognition solution. The hardware will be based on high dynamic range sensors from NIT with Innovatrics' IFace facial biometric software to provide a "plug-and-play system for OEMs or evaluation purposes." The joint development will also include a 3D anti-spoofing feature.
The second focus of the partnership will focus on fingerprint sensors and matching algorithms, in which an optical fingerprint sensor from NIT will be integrated with Innovatrics' matching algorithm.
Embedded Vision Summit 2018 booth number: 8807
To Learn More:

Contact: New Imaging Technologies
Headquarters: Verrières le Buisson, France
Product: Facial recognition solution
Key Features: High dynamic range sensors from NI, Innovatrics' IFace facial biometric software.

What New Imaging Technologies says:
View more information on NIT biometrics solutions.

View More Products| Locate a vendor or system integrator | Receive e-mail updates


Share your vision-related news by contacting James Carroll, Senior Web Editor, Vision Systems Design

To receive news like this in your inbox, click here.
Join our LinkedIn group | Like us on Facebook | Follow us on Twitter