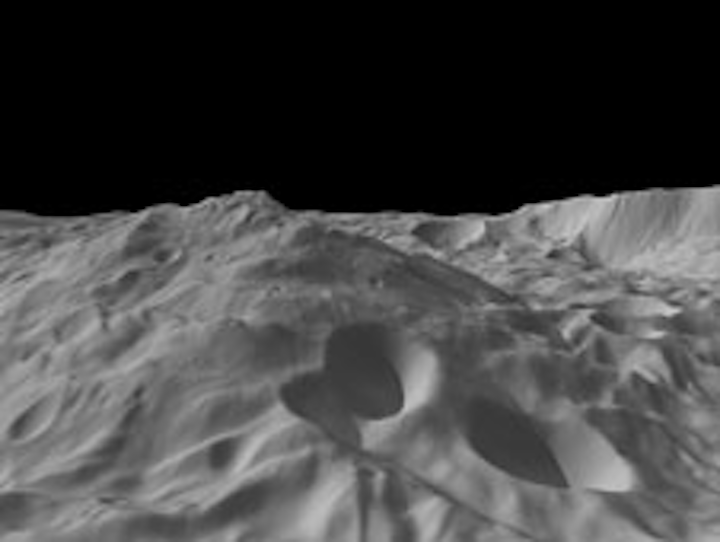 A new image from NASA's Dawn spacecraft shows a mountain three times as high as Mount Everest in the south polar region of the giant asteroid Vesta, which resides between Mars and Jupiter.
The peak of the mountain on Vesta's south pole, which can be seen in the center of the image, rises about 13 miles (22 km) above the average height of the surrounding terrain.
Another impressive structure is a large scarp, a cliff with a steep slope, on the right side of the image. The Dawn team's scientists believe the features around its base are probably the result of landslides.
The image -- which was created from a shape model of Vesta -- shows an oblique perspective view of the topography of the south polar region. The image resolution is about 300 m per pixel, and the vertical scale is 1.5 times that of the horizontal scale.
-- By Dave Wilson, Senior Editor, Vision Systems Design