Literature
Photonics alignment; Machine-vision automation for the manufacturing floor ...
Sep 1st, 2001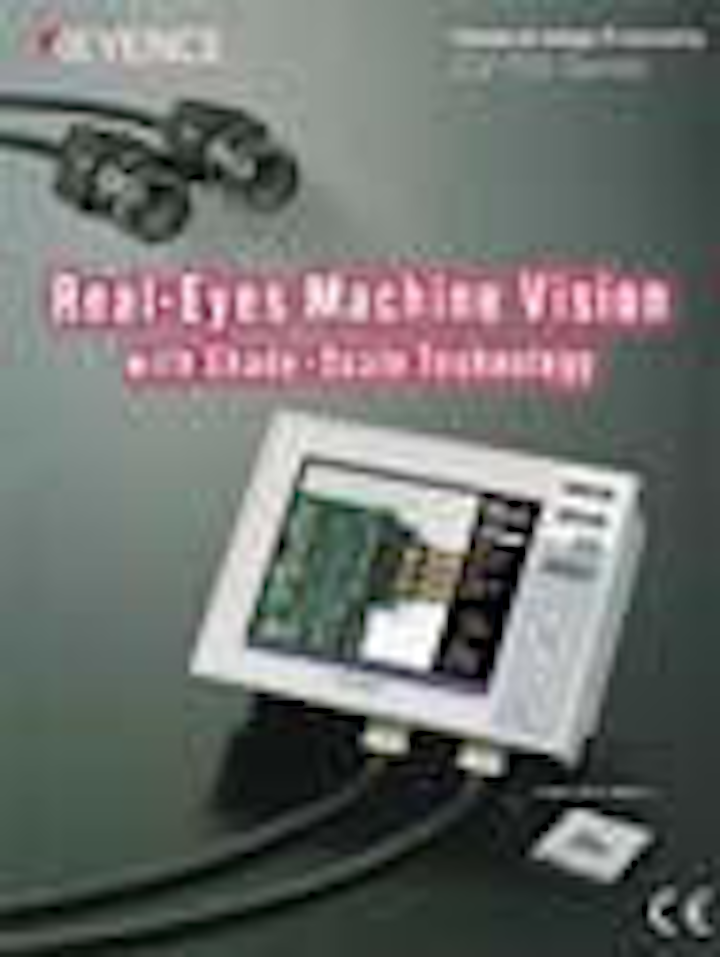 Photonics alignment
Brochure features information on the company's micropositioning stations, piezoceramic actuators, advanced multiaxis micropositioning systems, and motion controllers for alignment. Polytec PI, Auburn, MA 01501; e-mail:info@polytecpi.com.
Machine-vision automation for the manufacturing floor
Brochure describes company's VisionScope products, used for applications such as assembly inspection, manufacturing control, and verification of production process integrity. The VisionScope-IR uses a near-infrared camera that filters out the visible ambient spectrum and supplies infrared light to control the environment. Avalon Vision Solutions, Lithia Springs, GA 30122; e-mail: info@avalonvision.com.
Compact machine-vision system
CV-700 compact machine-vision system includes 32-Mbyte CompactFlash memory, automatic image save and screen test function, and real-time display with two-camera connection. Brochure includes 10 application diagrams to illustrate typical system applications ranging from presence/ absence detection to accurate position or dimension measurement. Keyence Corporation of America, Woodcliff Lake, NJ 07677; e-mail: keyence@keyence. com.
2001 product catalog
Catalog describes more than 20 new products such as Bluetooth, IEEE 802.11b W-LAN, IEEE 1394 Firewire, and Compact PCI adapters. The full-color 224-page catalog offers discussions of buses, protocols, and form factors and gives application examples for each product family. Quatech Inc., Akron, OH 44311; e-mail: sales@quatech.com.
Photoelectric Sensors
Comprehensive line of photoelectric sensors and accessories, including seven new product families, is described in an 800-page catalog. There is also a company overview, an introductory page detailing the company's Web sites, and a 27-page Introduction to Sensing Concepts and Terminology—a tutorial on sensors, components, and functions. Banner Engineering Corp., Eden Prairie, MN 55346; e-mail: sensors@bannerengineering.com.