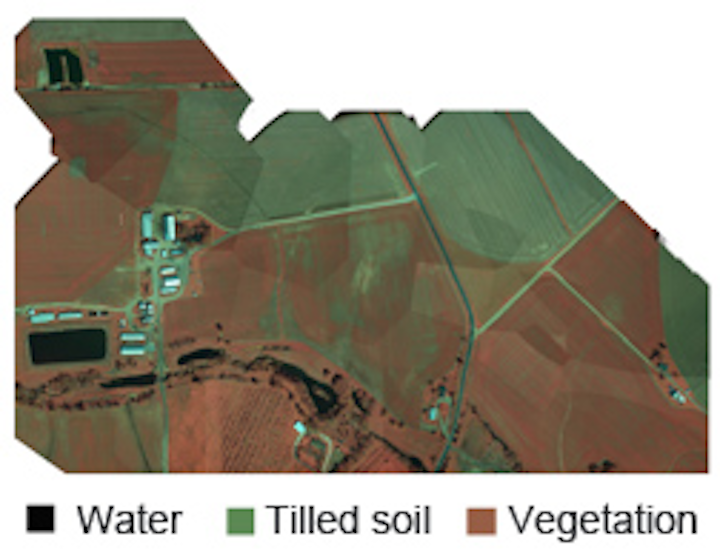 Traditionally,near-infrared (NIR) images of vegetation have been acquired from large-format cameras that are carried on manned aircraft. But due to their size and weight, it is infeasible to mount such imagers on unmanned aerial vehicles (UAVs).
Now, a lightweight imager that can be used on small aircraft such as UAVs has been developed by researchers from theUS Agricultural Research Service (ARS; Beltsville, MD, USA) and Science Applications International Corp. (SAIC; McLean, VA, USA).
To create the new imager, the ARS's Raymond Hunt and SAIC's David Linden took a commercial 12-Mpixel camera that did not have an internal hot-mirror filter to block NIR light and added a custom-made filter to block red light.
The patented technique allows the camera to capture images in the NIR, green, and blue spectra. The images from the camera -- which require no further post-processing -- can then be used to measure the "greenness" of vegetation and extent of crop canopy cover.
Hunt and Dean Hively, a US Geological Survey scientist stationed at Beltsville, have already found the images useful for detecting the extent of farmland in the Chesapeake Bay Watershed that is protected from soil erosion by winter wheat and other winter cover crops.
-- Posted byVision Systems Design