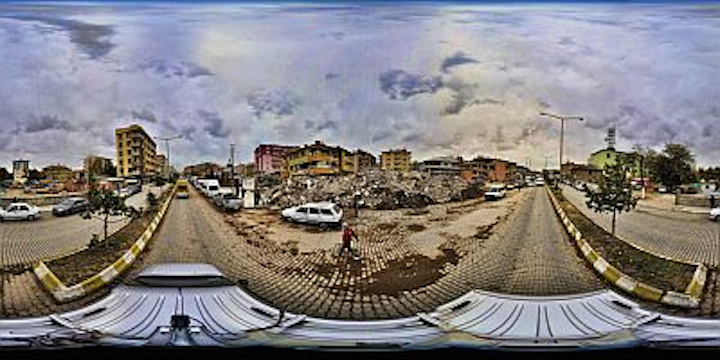 To assist with relief efforts after a 7.2 magnitude earthquake struck Turkey in October 2011, researchers used eight cameras mounted on a vehicle to capture 360-degree images of part of the disaster area.
Using the system, a two-person team captured images from the centers of the cities of Van and Ercis for three days during the early part of November.
The images were digitized using Netcad (Ankara, Turkey) software and processed with a super-computer. In this way, damage assessments were completed faster and the necessary disaster aid could be determined more effectively, including the amount of compensation to be paid to building owners.
The researchers claim that the method -- which allows image data to be captured even when the vehicle is moving at speeds of 60 kph -- means that the system is 10 times faster than classical approaches.
-- By Dave Wilson, Senior Editor, Vision Systems Design