Wilson's Websites
HARD REAL TIME; EMBEDDED SYSTEMS; GET A FREE CD; MORE...
Mar 1st, 2003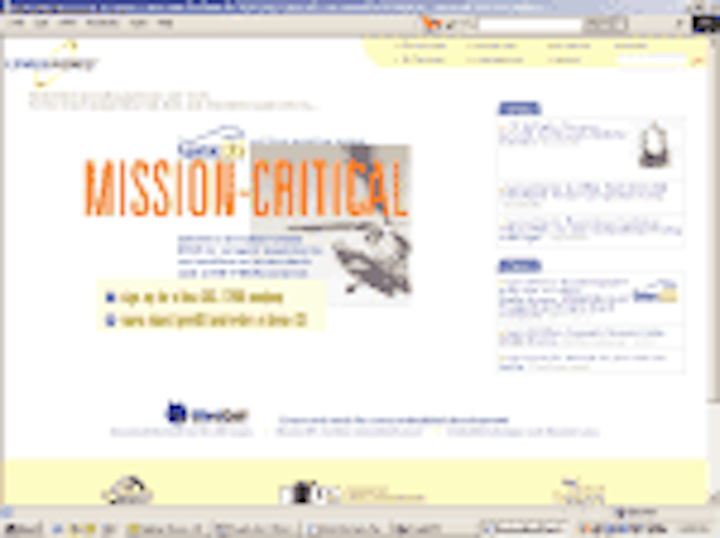 In critical machine-vision and image-processing applications, information processing must be accomplished within fixed-time constraints or the system will fail. Such determinism can be accomplished only with a real-time operating system. This month, we look at some of these systems and how they are being applied in machine-vision and image-processing applications.
HARD REAL TIME
www.lynuxworks.com
For systems that require an RTOS with hard real-time performance, LynxOS 4.0 from LynuxWorks (San Jose, CA) can perform complex series of tasks within set periods of time. It also can support ..multiple applications with multiple interrupting devices while using microprocessors such as Motorola's G3/4 and Intel's 386/486 families. The company's Web site includes descriptions of the product, success stories, and third-party providers, such as DNA Computing Solutions (Richardson, TX; www.dna-cs.com) and MPI Software Technology (Starkville, MS; www.mpi-softtech.com).
EMBEDDED SYSTEMS
www.qnx.com
The QNX Momentics development suite described on the site of QNX Software Systems (Ottawa, ON, Canada) supports x86/Pentium, PowerPC, ARM, StrongARM, XScale, MIPS, and SH-4 architectures. This site provides detailed descriptions of the company's products, late news, events, success stories, and white papers. You can also download free public releases of the company's products and software updates and patches.
GET A FREE CD
www.radisys.com/microware.cfm
By acquiring Microware Systems, RadiSys (Hillsboro, OR) now can offer the OS-9 RTOS. On its Web site there is a description of the RTOS development tool, software component, OS kernel, networking, and graphics capabilities. From here you can also order a free OS-9 evaluation CD, browse the company's on-line product catalog, and read white papers and product data sheets.
DEDICATED SYSTEMS
www.vci.com
Venturcom (Waltham, MA) provides a number of tools, operating platforms, training, and services to designers of dedicated systems and equipment. These include RTX, a Windows-based environment to develop real-time applications for deployment on Windows XP/NT/2000-based systems, and DOS-Extender, which turns DOS into a true 32-bit multitasking OS.
MISSION CRITICAL
www.ose.com
Originally developed for the telecommunications industry, the OSE Systems (San Jose, CA) RTOS is in use in several complex and mission-critical embedded systems. The company's Web site offers descriptions of products, data sheets, product brochures, and application notes. In addition, you can review customer applications and the latest company news and contract information.
MEMORY PROTECTION
www.ghs.com
Green Hills Software (Santa Barbara, CA) offers two RTOSs: Integrity—for embedded applications and providing memory protection for PowerPC and MIPS architectures—and ThreadX—a small-footprint RTOS for deeply embedded applications with 32-bit architectures. The site provides descriptions of both products, the company's integrated development environments, target debug devices, and optimizing compilers.
Other interesting RTOS Web sites
www.mvista.com
www.acceleratedtechnology.com
www.quadros.com
www.on-time.com
www.lineo.com
www.redhat.com
www.expresslogic.com