Literature
PC Systems Handbook; Production-line inspection; Fiberoptic illuminator; High-speed flex design guide
Jan 1st, 2001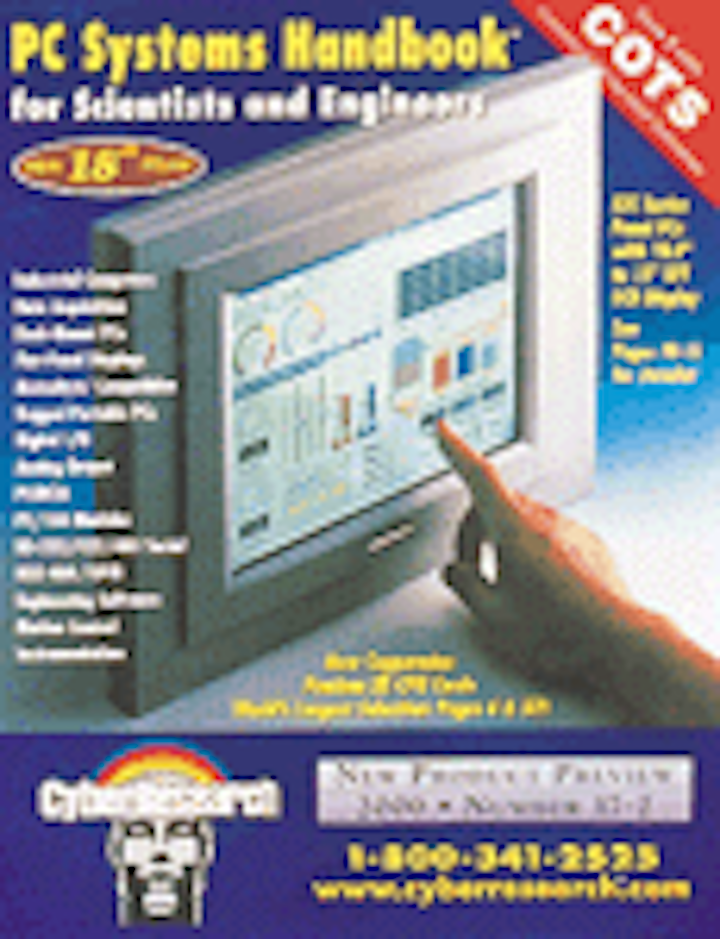 PC Systems Handbook
Latest edition of company's handbook includes detailed charts, tutorials, and an inventory of more than 3000 products. Industrial PC systems and data-acquisition and control devices are covered. CyberResearch Inc., Branford, CT 06405; (203) 483-8815; Fax: (203) 483-9024.
Production-line inspection
Problem-solution approach helps production-line personnel speed and improve all types of inspection. Drawings and illustrations show new techniques available. Keyence Corp. of America, Woodcliff, NJ 07675; (201) 930-0100; Fax: (201) 930-1883; e-mail: jasong.hq@ keyence.com.
Fiberoptic illuminator
Brochure describes company's new fiberoptic illuminator for microscopy and machine-vision applications. The unit's 24-W metal-halide lamp delivers up to five times the light output of other sources. Applications include blood analysis and quality control. Dolan-Jenner Industries Inc., Lawrence, MA 01843; (800) 833-4237; Fax: (978) 682-2500; e-mail: sales@dolan-jenner.com.
High-speed flex design guide
Guide gives details on micropitch interconnects having matched impedance for enhanced signal integrity. A variety of high-density interfaces are described for achieving improved electrical performance in applications such as soldered and solderless one-piece interfaces. Samtec, New Albany, IN 47151; (800) SAMTEC9; Fax: (812) 948-5047; e-mail: info@samtec.com.
Family of infrared cameras
Brochure describes company's series of IR thermography systems-hand-held thermal cameras designed specifically for predictive maintenance and IR inspection applications. Windows-based reporting software developed for automatic report generation and trend analysis is also discussed. FLIR Systems Inc., N. Billerica, MA 01862; (978) 901-8000; Fax: (978) 901-8532.
Scopes for many uses
Color brochure describes fiberscopes, borescopes, videoscopes, and microscopes for applications such as video monitoring, recording operations, and remote viewing into printed-circuit boards, fuel nozzles, and drilled holes. ITI Instrument Technology Inc., Westfield, MA 01086; (413) 562-3606; Fax: (413) 568-9809; e-mail: iti@scopes.com.