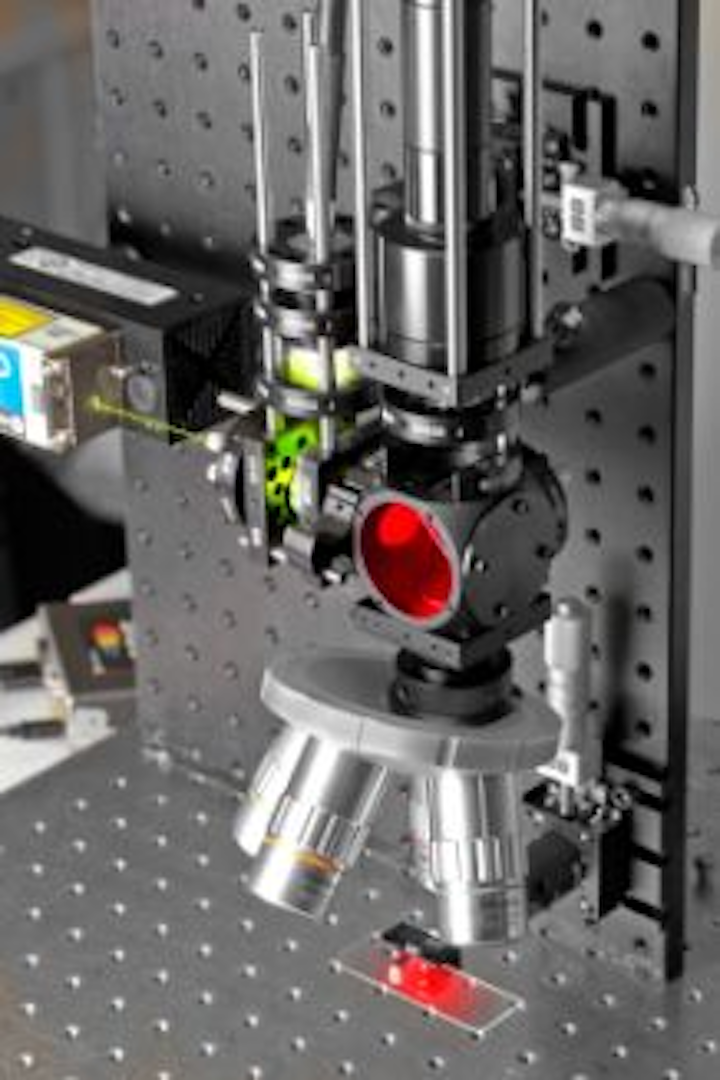 The fluorescence microscope from Edmund Optics is built entirely from stock components and features a USB camera and multiple Mitutoyo objectives designed to optimize a system's resolution and contrast while improving signal-to-noise ratio to image even the smallest features. With this microscope, a biological sample is excited by the Coherence OBIS 488nm laser that is observed using various, interchangeable TECHSPEC fluorescence filters. The microscope will be on display at LASER World of Photonics 2013, along with a number of other products related to the design and production of standard and high-precision optical components.
Laser 2013 booth: 521
To Learn More:
Contact:Edmund Optics
Headquarters: Barrington, N.J., United States
Product: Fluorescence microscope
Key Features: USB camera, multiple Mitutoyo objectives, Coherent OBIS 488nm laser, TECHSPEC fluroscence filters, TECHSPEC optical cage system.
What Edmund Optics says:
View more information on Edmund Optics product demonstrations at LASER 2013.
Additional information:
View exhibitor list for LASER World of Photonics 2013.
Share new products that you think are particularly interesting or helpful by contacting James Carroll, Senior Web Editor, Vision Systems Design