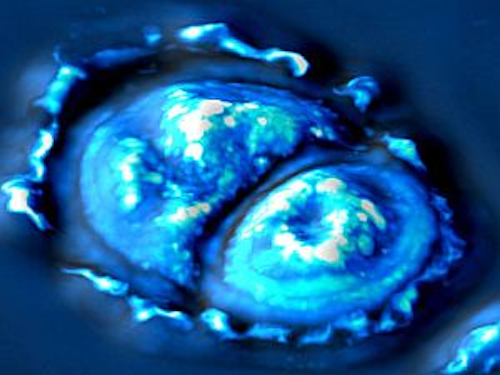 Researchers led by Professor Gabriel Popescu at the University of Illinois at Urbana-Champaign (Urbana, IL, USA) have developed a new imaging method called spatial light interference microscopy (SLIM) that can be used to determine whether tissue cells grow at a constant rate or exponentially.
Writing in Optics Express, Popescu explained that SLIM combines Zernike's phase contrast microscopy, which renders high contrast intensity images of transparent specimens, and Gabor's holography, where the phase information from the object is recorded.
Thus, SLIM reveals the intrinsic contrast of cell structures and, in addition, renders quantitative optical path-length maps across the sample. The resulting topographic accuracy is comparable to that of atomic force microscopy, while the acquisition speed is 1000 times higher.

A significant advantage over existing measurement techniques, the new microscopy system can measure all types of cells -- bacteria, mammalian cells, adherent cells, nonadherent cells, single cells, and populations.

Unlike most other cell-imaging techniques, SLIM does not need require the cells to be stained before it can be used. Because it uses white light, it can be combined with more traditional phase contrast microscopes to monitor the cells as they grow.
The researchers hope to apply the SLIM imaging technique to see how growth varies between normal cells and cancer cells, and the effects of treatments on the growth rate.
-- Posted by Vision Systems Design