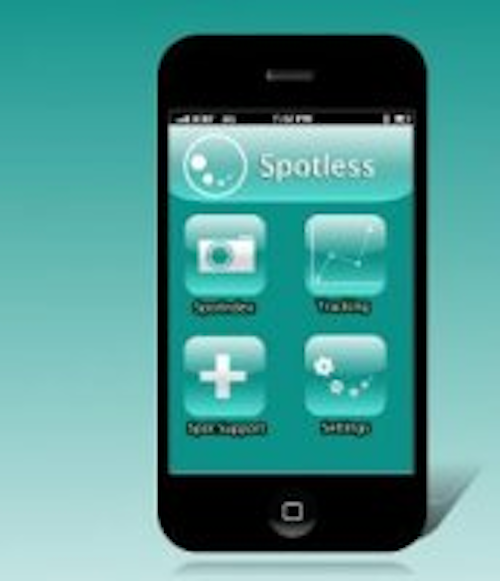 An imaging tool to help sufferers of acne has won a team of students from Imperial College and UCL (both in London, UK) £10,000 (US$16,000) in an entrepreneurial competition held over the summer.
I.am.spotless is a mobile phone application and web platform that allows users to take a photograph of their skin, after which it tracks the spread or retreat of their acne, providing them and their doctors with a record of how the acne is responding to different medical treatments over time.
The concept won over a panel of judges and investors at the Startup Summer, a pilot program organized by the public research company YouGov together with Imperial College and UCL.
The scheme gave students from the two universities the opportunity to develop their business ideas into startups. Support from the program was available to teams in the form of project funding and access to market research.
Imperial PhD student Steven Robinette and his team developed their winning idea over a period of six weeks. He says that the prize money will be used to register a company, ensure compliance with data protection regulations, and expand the team to bring on more web and application developers.
-- Posted by Vision Systems Design