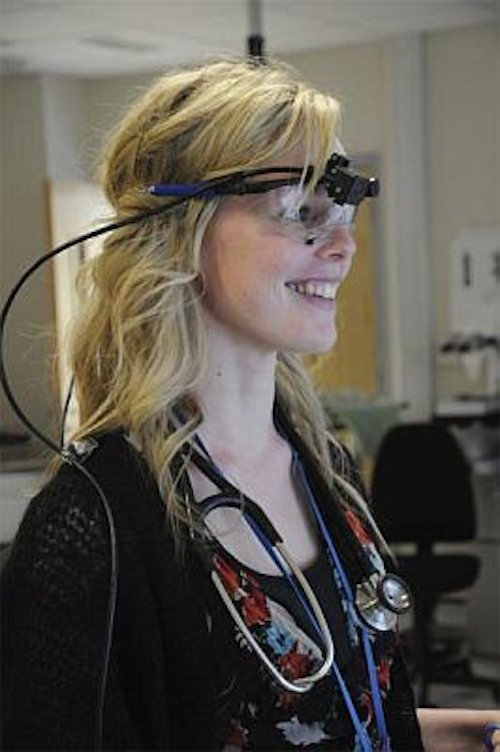 Researchers at the University of Exeter (Exeter, UK) have shown that trainee surgeons learn technical surgical skills much more quickly if they are taught to mimic the eye movements of experts.
Working in collaboration with the University of Hong Kong, the Royal Devon and Exeter NHS Foundation Trust, and the Horizon training center Torbay, the University of Exeter team identified differences in the eye movements of expert and novice surgeons.
They then devised a gaze training program, which taught the novices the "expert" visual control patterns. This enabled them to learn technical skills more quickly than their fellow students and perform these skills in distracting conditions similar to the operating room.
A group of students was shown a video, captured by an eye tracker that highlighted exactly where and when the surgeon's eyes were fixed during a simulated surgical task. The students then conducted the task themselves, wearing the same eye-tracking device. During the task they were encouraged to adopt the same eye movements as those of the expert surgeon.
Students learned that successful surgeons "lock" their eyes to a critical location while performing complex movements using surgical instruments. This prevents them from tracking the tip of the surgical tool, helping them to be accurate and avoid being distracted.
After repeating the task a number of times, the students' eye movements soon mimicked those of a far more experienced surgeon.
The research team is now analyzing the eye movements of surgeons performing "real life" operations and is working to develop a software training package that will automatically guide trainees to adopt surgeons' eye movements.
-- By Dave Wilson, Senior Editor, Vision Systems Design