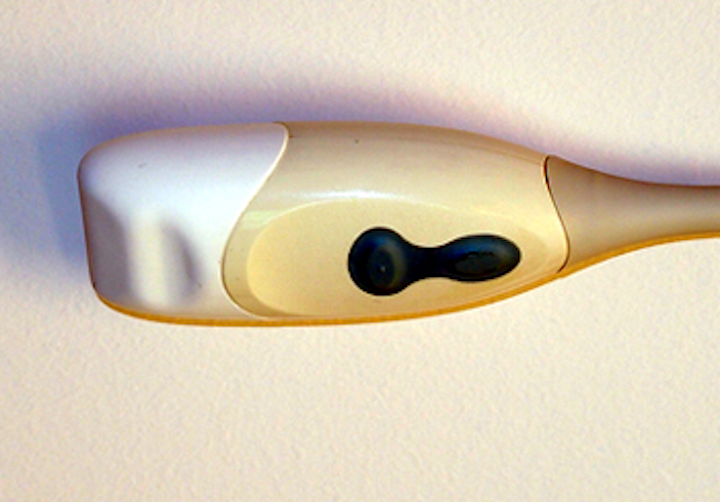 Scientists at GE Global Research (Niskayuna, NY, USA) are involved in a three-year project to build and test a new ultrasound probe that could eventually be used to monitor how spaceflight affects the vision of astronauts.
The new probe is being designed to deliver real-time, 3-D ultrasound images of the eye to enable any changes in its structure and function to be determined.
"The goal is to develop a new ultrasound probe that has the ability to take an entire volume of the eye with a single scan as well as create image-based measurement techniques for tracking changes in the structure and functioning of the eye," says Aaron Dentinger, an electrical engineer in the ultrasound systems laboratory at GE Global Research
There have been at least seven documented cases of astronauts, with otherwise healthy eyes, returning to Earth will vision problems. For some, vision loss lasts only a few weeks, while for others the condition persists much longer. One possible cause for these symptoms is elevated intracranial pressure from exposure to spaceflight.
"Spaceflight causes fluid to pool in the upper body and head resulting in increased pressure in the head and the optic nerve. That could trigger a change in the shape of the eye leading to vision problems. So far, mild vision changes have been observed, but the potential for permanent damage is a major concern on longer term missions, making real-time monitoring in space crucial," says Dentinger.
Funding for the project totals approximately $1.2 million, and includes a joint commitment from the National Space Biomedical Research Institute (NSBRI) and GE. Work will get underway in October.
-- Dave Wilson, Senior Editor, Vision Systems Design