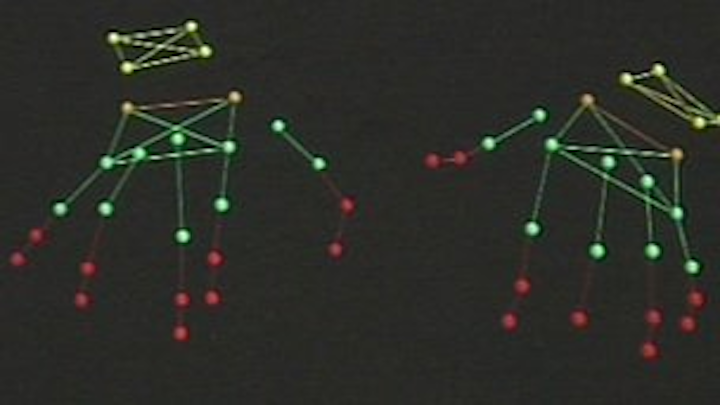 Academics at the University of Southampton (Southampton, UK) are using motion capture technology to examine the way pianists play the piano.
By using a unique kinematic measurement system known as HAWK (Hand And Wrist Kinematics), the researchers can look at individual pianists' playing technique. This will not only provide an insight into the posture of their hands on the keys and the movements they use, it may also be used to show how this translates into the unique sound they create.
The project is being led by pianist and University of Southampton music professor David Owen Norris and health sciences academic Dr. Cheryl Metcalf.
Metcalf, who designed, developed, and validated the HAWK motion capture system, said that it comprised twelve Vicon infrared (IR) cameras and two Basler reference cameras that capture the movement of markers in 3-D space. After capturing the movement of the markers, software then reconstructs the movement of the pianists' hand movements.
Owen Norris and Metcalf hope the researchers can use the system to build an archive of pianists playing techniques, from music students to concert pianists, for biomechanical analysis. The research will also provide new information that could be useful in combating repetitive strain injury, which is a common problem for pianists.
A video of the HAWK technology in action is available on YouTube.
-- By Dave Wilson, Senior Editor, Vision Systems Design