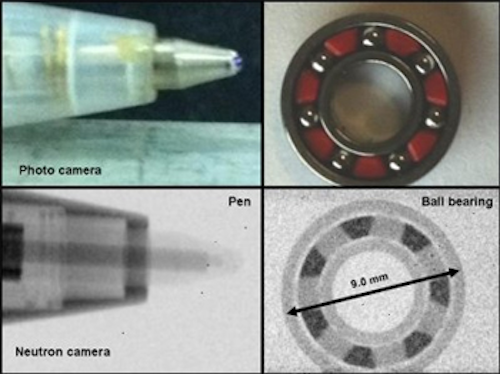 Over the next five years, engineers at ISIS -- the UK centre for research in physical and life sciences at the Rutherford Appleton Laboratory (Didcot, UK) -- will design and build a new neutron microscope that will be used to study the structure of materials.

Funding for the development of the instrument has been secured from the UK, the Netherlands Organization for Scientific Research (NWO) and a consortium of Netherlands universities led by TU Delft (Delft, The Netherlands).
Five broadly similar imaging techniques, which rely on neutron spin-echo (NSE) spectroscopy, will eventually be available on the so-called Larmor instrument.

Initially, the instrument will allow researchers to examine materials using SESANS (Spin-Echo Small Angle Neutron Scattering) and Larmor diffraction techniques.
In a later stage of development, MIEZE (Modulated Intensity Experiment with Zero Effort) spectroscopy, MISANS (a hybrid technique combining MIEZE and conventional SANS) and NRSE (Neutron Resonant Spin-Echo) spectroscopy will be available.
A number of industry supporters have expressed interest in using the new instrument once it has been built, including Tata Steel, the SKF Group, NIZO Food Research, M2i (the Dutch materials innovation institute), Unilever, TI Food Nutrition and the Dutch Polymer Institute.
Researchers at TU Delft led by Professor Katia Pappas previously demonstrated the effectiveness of the neutron imaging technique in a collaborative effort with Amsterdam Scientific Instruments (Amsterdam, The Netherlands).
To do so, they used a neutron imager to capture images of an ink pen and a ball bearing (shown above). Here, the ink in the pen is more visible than the metal and the metal balls in the bearing are less visible than the plastic cup. The researchers say that the imaging technique could be used as a complement to x-ray imaging which shows the reverse sensitivity.
-- Dave Wilson, Senior Editor, Vision Systems Design