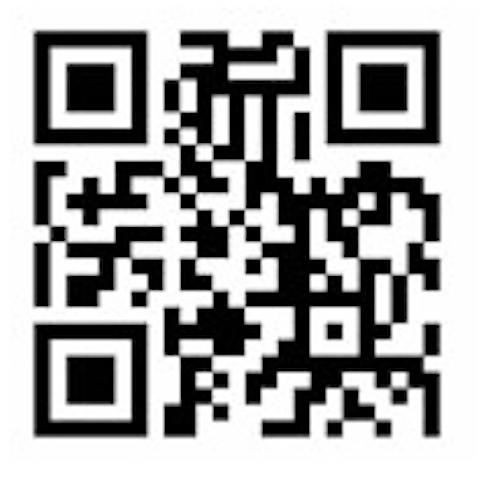 Engineers at Gates Corporation (Denver, CO, USA) have developed a smart phone app that measures and evaluates serpentine belt wear.
The so-called Parts Image Capture (PIC) gauge belt wear app enables a user to take a photograph of a serpentine belt with the smart phone's built-in camera which is then analyzed by patent-pending software to determine the degree of rib wear.
The analysis returns one of three results: within specifications (green), wear detected (yellow), or replace belt (red). Belt wear measurements can be captured from any automotive or heavy-duty K-section serpentine belt.
"One of the easiest and best ways to avoid expensive repairs down the road is to replace a vehicle's serpentine belt on time," said David Miller, Vice President of Marketing at Gates. "While the typical customer may not think to have the belt checked, PIC gauge allows professional technicians and service writers to easily inspect a vehicle's belt while it is in the shop for routine maintenance or repair."

It is estimated there are more than 240 million vehicles on US roads today. According to the Car Care Council, one out of every five of those vehicles needs a new serpentine belt.
Since the late 1990s, auto manufacturers have phased out the use of neoprene belts and now install ethylene propylene diene monomer (EPDM) belts on new models. EPDM is a superior technology with better performance characteristics but, like any wear part, belts made with this material have a limited service life. The PIC gauge is able to detect material loss and wear on these newer belts.
Gates' PIC gauge belt wear app is currently available for the iPhone and may be downloaded for free from Apple's App Store. Alternatively, readers can scan the QR code above to go directly to the PIC gauge app page.
Interested in reading how others are developing image processing applications for smart phones and tablets? Here's a compendium of news stories on the subject that Vision Systems Design has published over the past year.
1. Student software app spots signs of sight loss
A team of technology students will represent the UK in a major international software competition after developing a mobile "app" that can help to spot the early signs of sight loss.

2.Software transforms iPhone into a 3-D scanner
A researcher from the Georgia Institute of Technology (Atlanta, GA, USA) has developed a software app that can transform the iPhone into a 3-D scanner.

3.Image processing app is just for the birds
A team of researchers led by computer science Professor Serge Belongie at the University of California, San Diego (San Diego, CA, USA) has developed an iPad app called Visipedia that will identify most North American birds, with a little help from a human user.

4. Cell phone imaging system makes light work of diagnostic tests
Researchers at University of California, Los Angeles (UCLA; Los Angeles, CA, USA) have developed a rapid diagnostic test (RDT) system that works in tandem with standard cell phones.
5. Smartphones measure radioactivity
Engineers at Image Insight (East Hartford, CT, USA) have developed a software app that uses the camera in an Android smart phone to measure radioactivity levels, allowing users to ensure their local environments are safe.

6.Student app helps farmers to measure quality of rice
A group of students from Bataan State Peninsula University (Bataan, Philippines) has developed a software "app" for a smart phone that can help farmers increase their chances of a good rice harvest.

7. Cell phone helps diagnose pneumonia
A researcher at the University of British Columbia (Vancouver, Canada) is working on a project to reduce the cost of pulse oximeters by using the integrated camera of a mobile phone as sensor. The novel approach could be used for diagnosis of sepsis and pneumonia in remote locations.

8.Turning a camera phone into a microscope
Researchers at the VTT Technical Research Centre in Finland have developed an optical accessory that can turn an ordinary camera phone into a microscope.

9.Smart phone application manages diabetes
An interdisciplinary research team at Worcester Polytechnic Institute (WPI; Worcester, MA, USA) has received a $1.2 million award from the National Science Foundation to develop a smart phone application ("app") that will help people with advanced diabetes and foot ulcers better manage their disease.

10.Researcher gets grant to develop cell-phone iris recognition program
A researcher at the National University of Singapore has been awarded a $100,000 grant to develop a biometric cell phone application that converts images of irises taken by the cell phone into unique mathematical representations that can be used to identify individuals in healthcare environments.

-- by Dave Wilson, Senior Editor, Vision Systems Design