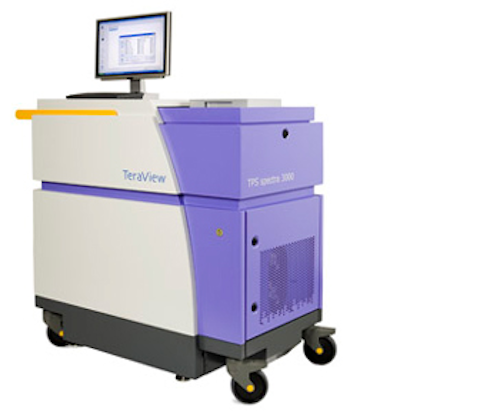 UK systems developer TeraView (Cambridge, UK) has delivered one of its TPS Spectra 3000 systems to the infrared laboratory for novel infrared and magnetic materials at the University of California, San Diego (San Diego, CA, USA).
At the US laboratory, Professor Dimitri Basov and his team investigate the characteristic energies and physics of strongly correlated electron systems, magnetic semiconductors, superconductivity and other novel electromagnetic materials.

They will use the new system for both routine characterization of materials at low temperatures, as well as in a new project to develop a near-field microscopy system using terahertz time-domain techniques.

Last month, TeraView was also chosen to supply TPS Spectra 3000 systems to the Georgia Tech-CNRS laboratory in Metz and the Laboratoire Ondes et Matière d'Aquitaine (LOMA laboratory) at the University of Bordeaux.

Recent articles on Terahertz imaging from Vision Systems Design.
1. Terahertz imaging eyes defects in tablets

Terahertz imaging systems are helping pharmaceutical manufacturers reveal defects in their products.

2. Terahertz sensor to measure paint quality on automobiles

Researchers at the Department of Chemical Engineering at Cambridge University (Cambridge, UK) led by Dr. J. Axel Zeitler have been awarded a grant of over £240,000 to develop a terahertz sensor that can be used to measure the quality of paint coatings on automobiles.

3. Non-destructive test system inspects radar domes

A non-destructive Terahertz inspection system has been developed at the Fraunhofer Institute for Physical Measurement Techniques IPM (Kaiserslautern, Germany) to identify imperfections in the radar domes of aircraft during production.

-- Dave Wilson, Senior Editor, Vision Systems Design