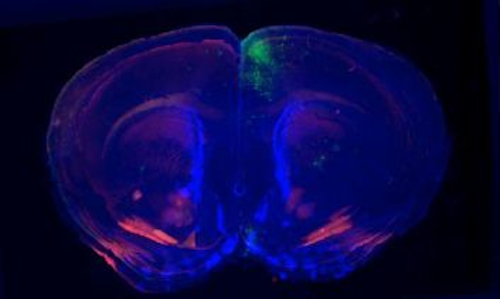 Andor Technology'sInsight Awards given out to recognize the work done by researchers using Andor equipment or Bitplane software in the fields of physical and life sciences imaging. Entries can be submitted into one of three categories: Physical sciences, life sciences and Imaris. In 2013, the visual impact and scientific value of the entries highlighted the latest work being done by researchers using these products, suggests Dr. Andrew Dennis, Director of Product Management for Andor.

"The judge's selection of winners provides an interesting insight into the significance and detail of the researcher's work across multiple scientific disciplines," he says.

On April 24, 2013, Andor announced the winners of this year's Insight Awards:

Physical sciences. "Oscillating Microtubule Bundles," from Stephen DeCamp of Brandeis University investigates the material properties of mixtures of microtubules, a depletion agent and the molecular motor Kinesin. Using an Andor Clara CCD camera, the short movie displays a method that allows scientists to study systems of self-propelled and self-organized matter that exist as Active Matter.
Life sciences. "Global nuclei tracking in the Drosophila syncytial blastoderm," is a short video from Fernando Amat of the Howard Hughes Medical Institute that shows part of the mitotic cycle in a Drosophila embryo. The technique allows rendering and tracking of cell components with an efficiency of more than 95%. It was capture using a multi-view light-sheet microscope with two Andor Neo sCMOS cameras.
Imaris. "Whole Mouse Brain 3D Reconstruction," from Jamie Kasuboski of The Waitt Advanced Biophotonics Center Core at the Saik Institute for Biological Studies shows in great detail an Imaris 3D reconstruction of a mouse brain including proteins and neuron structure. Analysis of the entry counted which regions of the brain contained specific cell types, which provided an insight into the wiring of the brain.

The three winners were selected from a panel of experts that included: Dr. Bob Marshall of Stanford University, Dr. Satoshi Nishimura of the University of Tokyo, Dr. Gábor Csúcs of the Institute for Biochemistry in Zürich and Dr. Donal Denvir from Andor Technology.

View all three entries and read more information on the Insight Awards by clicking here.

--James Carroll Senior Web Editor, Vision Systems Design