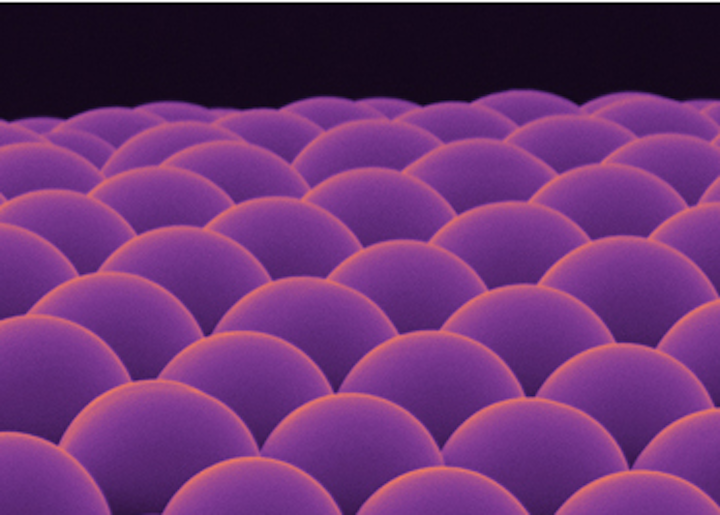 A global research team has demonstrated that micro lens arrays with uniform size and focal length can be produced by a mineral precipitation at ambient conditions.
Researchers at the Max Planck Institute of Colloids and Interfaces (Potsdam, Germany) together with collaborators from the University of Konstanz (Konstanz, Germany), the Korea Institute of Geoscience and Mineral Resources (Daejeon, Korea) and the KAIST (Daejeon, Korea) jointly developed the simple process.

To synthesize the optically functional micrometer-sized hemispherical calcium carbonate (CaCO3) structures, the researchers used only saturated calcium solution and CO2 in air for the mineral precipitation together with a widely used organic surfactant which regulates the mineral formation.

The researchers could observe a clear multiple image of a micron-sized 'A' when projected through an array of the micro-lenses.

"It was very surprising when we observed that hemispherical CaCO3 structures work as micron-sized convex lenses with such a high quality. These optical properties have not been demonstrated before with synthetic CaCO3 structures," says Wolfgang Wagermaier, research group leader in the Biomaterials Department at the Max Planck Institute of Colloids and Interfaces.

More information is available on the Max Planck Institute web site here.

-- by Dave Wilson, Senior Editor, Vision Systems Design