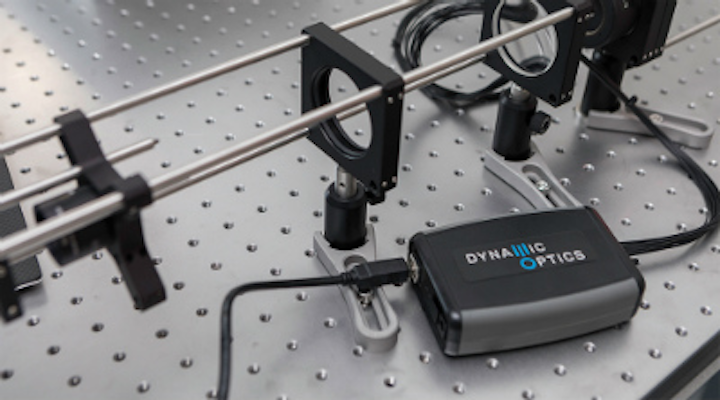 Dynamic Optics is showcasing its Shack Hartmann wavefront sensor at SPIE Photonics West 2019, which can measure a wavefront with an accuracy of more than λ/100 with a dynamic range of 20 diopters.
The company's Photon Loop software can measure a wavefront at 160fps with 43 x 43 spots or 600Hz with 10 x 10 spots, and the software can be controlled with TCPIP protocol.
Dynamic Optics will show at Booth 5551.

To Learn More:
Contact: Dynamic Optics
Headquarters: Padova, Italy
Product: Wavefront sensor
Key Features: Accuracy of more than λ/100, dynamic range of 20 diopters.
What Dynamic Optics says:
View more information on the company's wavefront sensor.
View More Products | Locate a vendor or system integrator | Receive e-mail updates
Share your vision-related news by contacting Dennis Scimeca,Associate Editor, Vision Systems Design

To receive news like this in your inbox, click here.
Join our LinkedIn group | Like us on Facebook | Follow us on Twitter