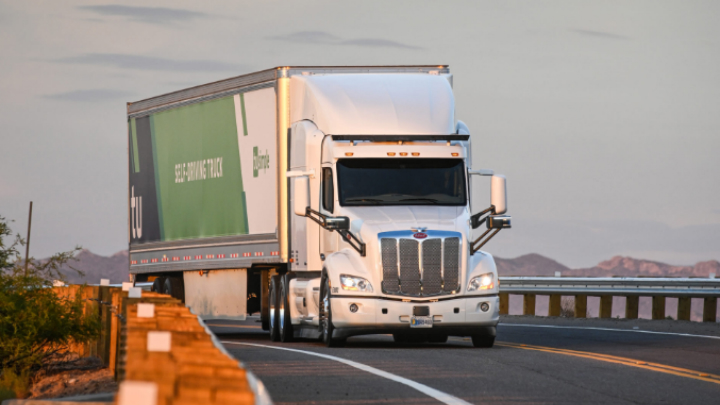 Autonomous driving company TuSimple has announced commitments for an additional $120M in Series D funding, part of an extended Series D round that was oversubscribed. The funding round reached a total of $215M.
Package delivery giant UPS, which holds a minority stake in TuSimple through its UPS Ventures arm, participated in the new round of funding. Automotive supplier Mando Corporation and asset management firm CDH Investments are among the new participants in the latest round of funding.
TuSimple's autonomous driving technology utilizes a combination of LiDAR, radar, and camera systems. The company has over 50 trucks deployed worldwide. UPS currently deploys self-driving trucks developed by TuSimple on routes between Phoenix and Tucson, Arizona, a collaboration which began in May 2019. TuSimple also collaborated with the United States Postal Service on a pilot program delivering letters and packages between Phoenix, Arizona and Dallas, Texas.
While TuSimple's goal is the development of a Level 4 fully autonomous driving system, a safety driver and engineer are present in all TuSimple vehicles currently in service.
Related stories:
Russian project to develop fleet of self-driving delivery trucks is underway
Cornell University study suggests stereo camera systems could replace LiDAR
Artificial intelligence platform for autonomous trucks being jointly developed by NVIDIA and the Volvo Group
Share your vision-related news by contacting Dennis Scimeca, Associate Editor, Vision Systems Design

SUBSCRIBE TO OUR NEWSLETTERS