This week's roundup from the Association for Unmanned Vehicle Systems International (AUVSI), which highlights some of the latest news and headlines in unmanned vehicles and robotics, covers the first successful test flight of an autonomous air taxi in Dubai, researchers from Johns Hopkins that have set a new delivery distance record for a medical unmanned aerial system (UAS) delivering human blood samples, and the movement toward a global concept of operations for an unmanned aircraft traffic management system.
Autonomous Air Taxi completes first test flight in Dubai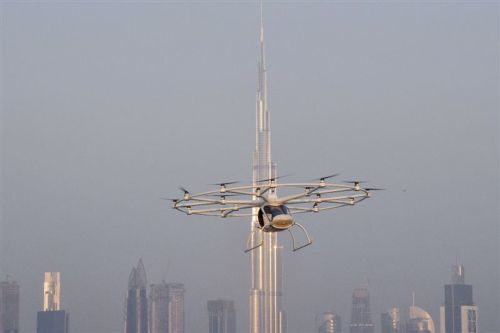 The Autonomous Air Taxi (AAT), which is expected to be used for the world's first self-flying taxi service, recently completed its maiden concept test flight at a location near a park in Dubai.
The vehicle has been supplied by a Germany-based specialist manufacturer of autonomous air vehicles called Volocopter.
"After the remarkable success of the first driverless metro in the region, we are glad to witness today the test flight of the Autonomous Air Taxi," says HH Sheikh Hamdan bin Mohammed bin Rashid Al Maktoum, Crown Prince of Dubai.
"This is another testament to our commitment to driving positive change. We are constantly exploring opportunities to serve the community and advance the prosperity and happiness of society."
Capable of transporting people without human intervention or a pilot, the two-seater AAT, which is about two meters in height, is powered by clean electricity, making it an environmentally-friendly vehicle.
The current prototype version of the vehicle has a maximum flight time of about 30 minutes at a cruise speed of 50 km/h, and a maximum airspeed of 100 km/h.
According to HE Mattar Al Tayer, Director-General and Chairman of the Board of Executive Directors of the RTA, the AAT has a number of impressive features which make it capable of being used for the world's first self-flying taxi service.
"The Autonomous Air Taxi has a variety of unique features that include top security and safety standards, and multiple redundancies in all critical components such as propellers, motors, power source, electronics and flight controls," Tayer, says.
"It is also fitted with optional emergency parachutes, nine independent battery systems, and a battery quick-charge and plug-in system, which takes two hours to reach full charge in the prototype version, a time that will be significantly reduced in the production version."
The public would access the AAT service through a smart mobility app. Through the app, customers would be able to book flights, receive booking reference details and track the route of the vehicle.
Dubai's Road and Transport Authority (RTA), which will introduce the self-flying taxi service, will work with the UAE General Civil Aviation Authority and the Dubai Civil Aviation Authority over the next five years to make sure that the "operational requirements for implementing AAT services are put in place."
Some of these requirements will include the development of laws and policies "governing certification of the aircraft and AAT operations at an Emirate and Federal level," setting standards for official operators of AAT services in Dubai, and specifying security and safety standards for the AAT.
According to Al Tayer, the RTA has appointed JDA Aviation Company— an autonomous air-vehicle safety specialist based in Bethesda, Maryland—to "oversee preparations for AAT flights and manage safety."
During the five-year time period that the RTA is working with the UAE General Civil Aviation Authority and the Dubai Civil Aviation Authority, trial operations will be conducted and the "process of developing legislation" for these types of vehicles will be underway. Tayer also says that "comprehensive operational, security and safety measures" will be put in place.
Johns Hopkins researchers set new delivery distance record for medical UAS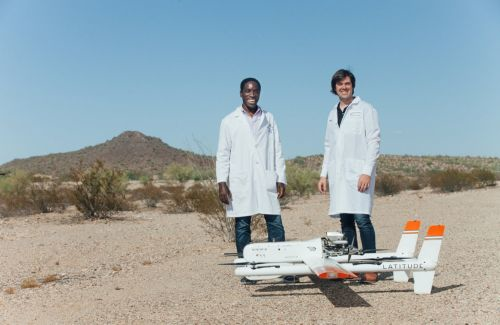 Researchers from Johns Hopkins University School of Medicine recently transported human blood samples across 161 miles of Arizona desertusing a Latitude Engineering HQ-40 UAS, and in the process, set a new delivery distance record for medical UAS.
During the three-hour flight, which took off and landed at the same airfield on a UAS test range, the UAS' on-board payload system maintained temperature control, which helped make sure that the samples were usable for laboratory analysis after landing.
"We expect that in many cases, drone transport will be the quickest, safest and most efficient option to deliver some biological samples to a laboratory from rural or urban settings," says Timothy Amukele, M.D., Ph.D., assistant professor of pathology at the Johns Hopkins University School of Medicine.
Amukele is also the senior author of a report on the findings that was published in the American Journal of Clinical Pathology on September 6, which can be found here.
"Drones are likely to be the 21st century's best medical sample delivery system," Amukele adds.
The investigators for this project built off of the previous work conducted by Amukele's team, and collected pairs of 84 blood samples at the University of Arizona in Tucson. The samples were then driven 76 miles to an airfield.
After one sample from each pair was loaded onto the UAS, the UAS flew the samples 161 miles. The Johns Hopkins team designed a temperature-controlled chamber that contained the samples during their flight.
While those samples were being flown via UAS to their destination, the other sample of each pair was held in a car at the airfield, and active cooling was used to maintain target temperature.
The average temperature of the samples flown by UAS was 76.6°F, while the temperature for the samples that were not flown was 81.1°F.
There were a number of additional precautions that went into conducting this test, starting with it being conducted in restricted airspace at an unpopulated military test range. All other air traffic at the test range was cleared. A certified remote pilot controlled the UAS, and used a radio link between the UAS' onboard flight computer and the ground control station.
Also, samples were packed and transported according to the guidelines of the International Air Transport Association.
After the flight, every sample was transported 62 miles by car to the Mayo Clinic in Scottsdale, Arizona. Every sample was tested for 17 of the 19 most common chemistry and hematology tests, and results showed that "flown and not-flown paired samples showed similar results for red blood cell, white blood cell and platelet counts and sodium levels, among other results."
Small differences that are still statistically significant "were seen in glucose and potassium levels, which also show variation in standard transport methods," like automobile transport.
These differences were a result of "chemical degradation from slightly warmer temperature in the not-flown samples."
Previously, the Johns Hopkins team studied the impact of UAS transportation on the "chemical, hematological and microbial makeup of drone-flown blood samples over distances up to 20 miles." The team says that none of the samples were negatively affected.
From Xponential to UTM framework: ICAO seeks harmonized approach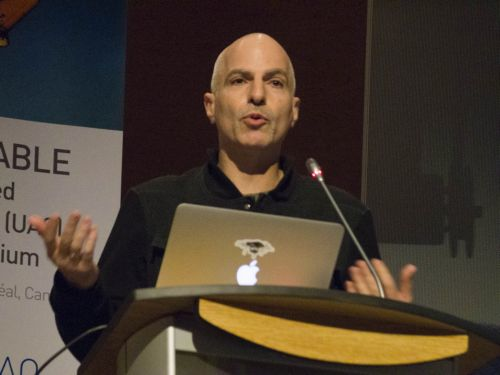 Continuing a process that kicked off at AUVSI's Xponential conference in Dallas earlier this year, the International Civil Aviation Organization is seeking to develop a global concept of operations for an unmanned aircraft traffic management system.
ICAO's remotely piloted aircraft program manager, Leslie Cary, issued a request for information for UTM systems at Xponential, and ended up receiving 76 proposals from industry, academia and others.
That led to the Drone Enable conference, held Sept. 22-23 in Montreal, at ICAO's headquarters, where the developers of many of those proposals gathered to discuss what a global UTM framework should include.
"Keep your minds as open as possible to how we address these problems," said Fang Liu, secretary general, while kicking off the conference, which followed on the heels of ICAO's second RPAS conference.
Drones are "amazingly versatile tools, and they are also aircraft," she said. ICAO wants to develop UTM solutions that encourage innovation, but "we need to determine regulatory approaches which are flexible and adaptive so all UAS approaches can make use of them."
Cary said of the 76 responses to ICAO's RFI, seven had speakers in a plenary session at the conference, and another 24 were to present in the "streams," or topic areas set for the rare Saturday, Sept. 23 conference session.
Those streams are divided into three areas: Registration, identification and tracking; communications; and geofencing.
All are deemed critical to a future UTM system, especially the first topic.
"Drones cannot be anonymous, just as we don't have anonymous phones or cars," said Gur Kimchi, vice president of Amazon Air.
Kimchi was one of several presenters who outlined potential UTM systems. In Amazon's case, it would be a dynamic air control system based on interlocked communications, similar to what exists today for cell phones.
"What we're proposing is something we know works," he said. "It's been working and serving us for the past 25 years."
Other companies, ranging from Boeing to startup uAvionix, outlined their proposals as well. Many included not only air-to-ground communications, but aircraft-to-aircraft communications as well, which would allow UAS to avoid other aircraft automatically.
Demonstrations of these systems are occurring around the world, from NASA's efforts in the United States to similar efforts in France, Italy, Singapore and many others.
The goal is to produce a document outlining a UTM framework and present it at the Second Global Air Navigation Industry Symposium, scheduled for mid-December in Montreal. The framework wouldn't be legally binding but could help countries set up a harmonized UTM.
AUVSI President and CEO Brian Wynne, who had appeared with Cary in Dallas in announcing the RFI, and who spoke in Montreal, said this would "allow the entire global market to tap into the benefits" of unmanned systems.
View more information on the AUVSI.
Share your vision-related news by contacting James Carroll, Senior Web Editor, Vision Systems Design

To receive news like this in your inbox, click here.
Join our LinkedIn group | Like us on Facebook | Follow us on Twitter