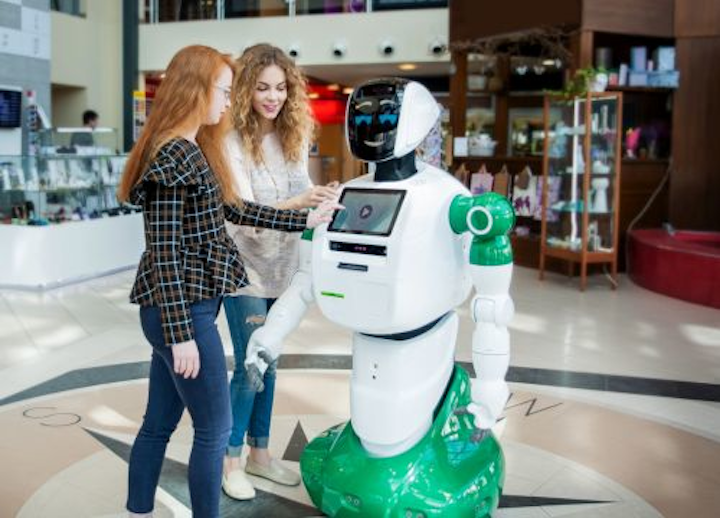 Global sales in service robots for professional use will increase by 12% by the end of 2017 to a new record of 5.2 billion (USD), while the market is expected to grow at a rate of 20 to 25% from 2018 to 2020, according to the International Federation of Robotics(IFR) report, World Robotics 2017 Service Robots.
"In terms of value, the sales forecast 2018-2020 indicates a cumulative volume of around 27 billion U.S. dollars for the professional service segment," said Gudrun Litzenberger, General Secretary of the IFR. "Robots for medical, logistics and field services are the most significant contributors.
Meanwhile, the market for personal service robots—those that are used to assist people in their everyday lives, including vacuum cleaning and other cleaning tasks—is also on the rise. The IFR predicts that sales of all types of robots for domestic tasks could reach an estimated value of around $11 billion from 2018-2020.
"Robots are clearly on the rise, in manufacturing and increasingly in everyday environments," said Martin Hägele, IFR Service Robot Group. "The growing interest in service robotics is partly due to the variety and number of new start-ups which currently account for 29 percent of all robot companies. Further­more, large companies are increasingly investing in robotics, often through the acquisition of start-ups."
Service robot manufacturers in Europe play an important role in the global market, as about 290 of the 700 registered companies supplying service robots come from there. Behind them is North America with about 240, and Asia with around 130.
In terms of the areas that service robots are being used, the IFR reports that robots in professional applications are being used in areas such as agriculture, surgery, logistics, public relations, maintenance, security, and rescue. Robots in personal or domestic applications are seeing use as floor cleaning robots, robo-mowers and robots for edutainment, as well as robots that support the elderly.
Robotics overall are seeing significant growth worldwide, aided by another recent IFR report, which shows that on the industrial side of robotics, more than 1.7 million new industrial robots will be installed in factories around the world by 2020. In terms of units, it is estimated that by 2020, the worldwide stock of operational industrial robots will increase from about 1,828,000 units at the end of 2016 to 3,053,000 units. This, according to the IFR, represents an average annual growth rate of 14% between 2018 and 2020.
Pictured: The Russian Promobot robot
View more information on the service robots report.
Share your vision-related news by contacting James Carroll, Senior Web Editor, Vision Systems Design

To receive news like this in your inbox, click here.
Join our LinkedIn group | Like us on Facebook | Follow us on Twitter