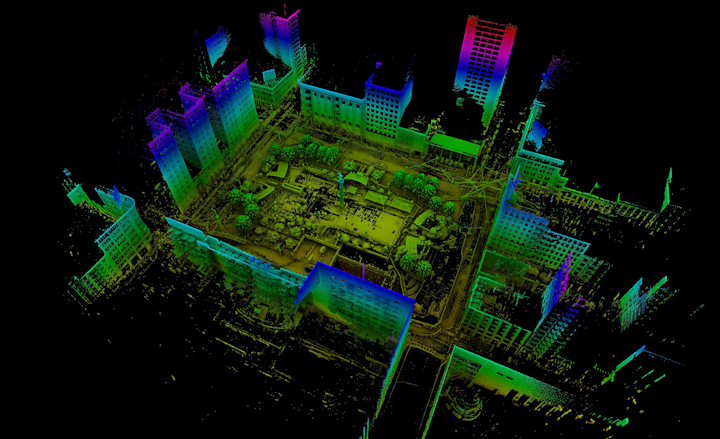 Velodyne LiDAR has announced a significant cost reduction for its VLP-16 lidarpuck, which the company hopes will "spur hope and excitement for the development of safe autonomous vehiclesthat are accessible to all."
LIDAR-based systems are used for obstacle detection and navigation of autonomous ground vehicles such as the Waymo driverless car, but the cost of a product that uses multiple laser emitters has historically been quite high. Purchasing a small amount of LIDAR sensors for purposes of research and development testing is one thing, but when it comes to car manufacturers that want to eventually make these vehicles available to the public, the cost would be quite cost-prohibitive.
Last year, the VLP-16 LIDAR sensor went for $8,000, but with the reduction, users can now purchase it for $4,000.
"Demand for our VLP-16s grew tremendously in 2017. As a result, we increased capacity and now can pass along savings as cost reduction to our customers," said David Hall, Founder and CEO, Velodyne LiDAR. "We want to make 2018 a year of optimism for the autonomous vehicle, especially as the first waves of robocabs hit the road. Our goal is the democratization of transportation safety by making it accessible to every man, woman, and child in the world as quickly as possible."
Last year, it was reported that Ford and Baidu invested $150 million in Velodyne, which was done to enable the company to rapidly expand its design and production of automotive LiDAR sensors, with an eye on accelerating mass adoption in autonomous vehicles and advanced driver assistance systems (ADAS) applications. Earlier this year, Velodyne was able to establish its Megafactory, which the company says has resulted in sensors "rolling off the assembly line as a result of large-scale automated manufacturing at its San Jose location."
The Megafactory leverages advanced and streamlined manufacturing techniques to build a range of Velodyne LiDAR sensor and employees hundreds of people who fulfill engineering, manufacturing, and corporate functions for the company, which has more than doubled its full-time employees over the past six months.
"Since its launch, customers have been lining up to purchase the VLP-16 and we've been able to meet that growing demand by expanding production and developing automated manufacturing for LiDAR sensors at the Megafactory," said Hall. "With this cost reduction, we'll be able to get more Pucks into the hands of more customers, support the growing number of autonomous vehicle development fleets around the world, and start creating a better tomorrow."
Velodyne's VLP-16 was launched in 2016 and provides a 360° surround field of view, and is one of the most widely-adopted LIDAR sensors ever made, with use cases that span a multitude of industries, including automotive, freight, 3D mapping, unmanned aerial vehicles, industrial, and robotics, according to the company.
"The VLP-16 opened the door for advanced LiDAR technology in several industries that benefit from real-time 3D data in a small form factor," said Mike Jellen, President, Velodyne LiDAR. "As interest in LiDAR technology grows around the world, we're gratified to know that the Puck will be one of the most widely used and accessible sensors available."
View more information on Velodyne LiDAR.
Share your vision-related news by contacting James Carroll, Senior Web Editor, Vision Systems Design

To receive news like this in your inbox, click here.
Join our LinkedIn group | Like us on Facebook | Follow us on Twitter