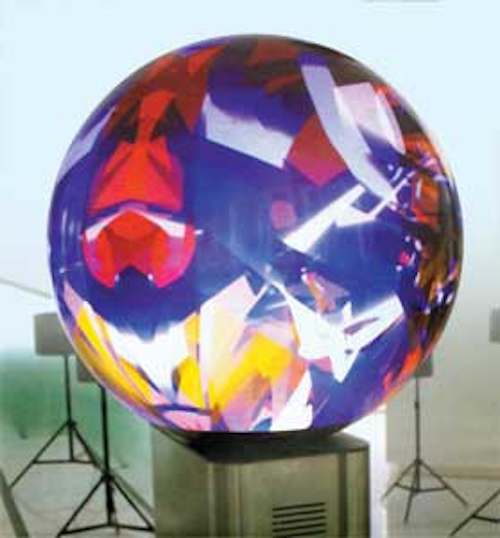 An interactive spherical screen that can display images visible from all directions made its debut this year at the opening of the Missoni Hotel (Kuwait City, Kuwait).
The Puffersphere—developed byPufferfish (Edinburgh, Scotland)—has been widely used as a passive display but the latest version of the system is interactive, allowing multiple users to touch the surface of the sphere, generating real-time visual effects and animations.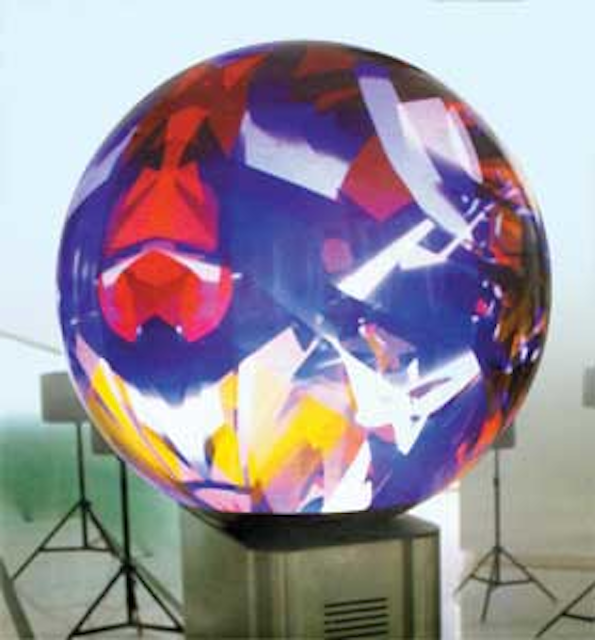 The interactive version of the system uses machine vision to identify which points are being touched on the surface of the sphere. Specifically, aGuppy PRO F-032 digital camera from Allied Vision Technologies (Stadtroda, Germany) has been positioned at the base of the sphere where it is used to monitor the surface through a novel optical system provided by Lensation (Karlsruhe, Germany).
The camera has been fitted with aninfrared (IR) filter to allow it to differentiate between the projected images and the reflected IR images of users' fingertips on the surface of the sphere.
Once captured by the camera, the images are analyzed by computer vision software that was custom-built on top of Community Core Vision (CCV)—an open-source/cross-platform solution for computer vision and machine sensing—that generates effects in real time depending on the movements of a user's hands on the surface.
More Vision Systems Issue Articles
Vision Systems Articles Archives