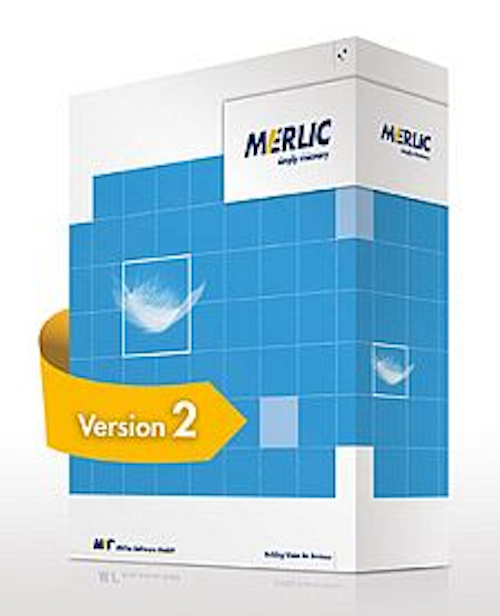 On December 1, 2015,MVTec Software will release the second version of its MERLIC machine vision software solution in in Austria, Canada, China, France, Germany, Japan, Switzerland, Taiwan, Thailand, and the United States.
In addition to faster speeds, MERLIC 2 will feature the MERLIC Engine interface, which enables users to create MERLIC applications using the intuitive MERLIC Backend and then directly load, parametrize, and execute them within their C++ or C# framework. An ActiveX control element displays a user interface that was previously created with MERLIC Designer in the development environment, allowing changes and their impact on the user frontend to be checked directly.
Other new features include:
A widget that makes it possible to train machine vision applications right in the MERLIC Frontend so that the system quickly learns new objects on the basis of sample images.
Password protection for applications created with MERLIC.
Improved functions for recognizing and reading barcodes.
"MERLIC 2 makes it even easier to create professional machine vision applications. The MERLIC Engine marks the beginning of a new MERLIC generation, one that is particularly attractive to system integrators. It gives companies a tool that saves time in developing standard machine vision solutions and is easy to integrate into their own application environments. This saves our customers' time and effort," said Thorsten Daus, MERLIC product manager at MVTec.
Starting December 1, all companies who currently own a MERLIC 1.2 license will receive a free upgrade to MERLIC 2, including the MERLIC Engine.
View more information onMERLIC machine vision software.
Share your vision-related news by contactingJames Carroll, Senior Web Editor, Vision Systems Design
To receive news like this in your inbox,click here
Join ourLinkedIn group | Like us on Facebook | Follow us on Twitter| Check us out on Google +