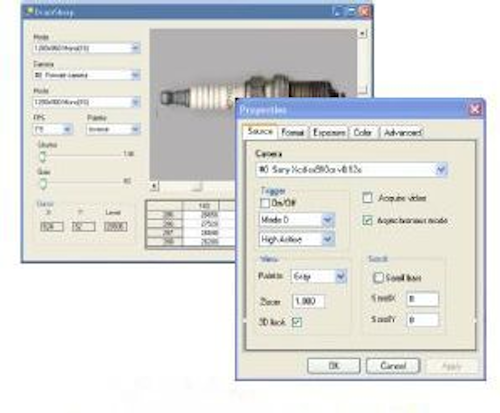 A&B Software's ActiveUSB software development kit provides developers and end-users immediate access to multiple USB3 Vision cameras through a number of programming interfaces, including a simple drop of ActiveX objects on an application surface. With this SDK, users can also acquire and display live video from one of several USB3 Vision cameras, select among multiple camera sources, set the desired video format and triggering mode, choose the desired frame rate, and more. Its COM-interface enables integration into any programming environment, including C++, C#, VB6, VB.NET, Delphi, Java, Python, Matlab, and Labview. In addition, TWAIN and DirectShow drivers enable the user to interface to third party imaging applications.
To Learn More:

Contact:A&B Software
Headquarters: New London, CT, USA
Product: ActiveUSB software development kit and driver
Key Features: Immediate access to multiple USB3 Vision cameras, acquisition and display of live video, integration into any programming environment.
What A&B Software says:
View more information on the Active USB driver and SDK.
View More Products| Locate a vendor or system integrator | Receive e-mail updates
Share new products that you think are particularly interesting or helpful by contacting James Carroll, Senior Web Editor, Vision Systems Design.
Join our LinkedIn group | Like us on Facebook | Follow us on Twitter | Check us out on Google +