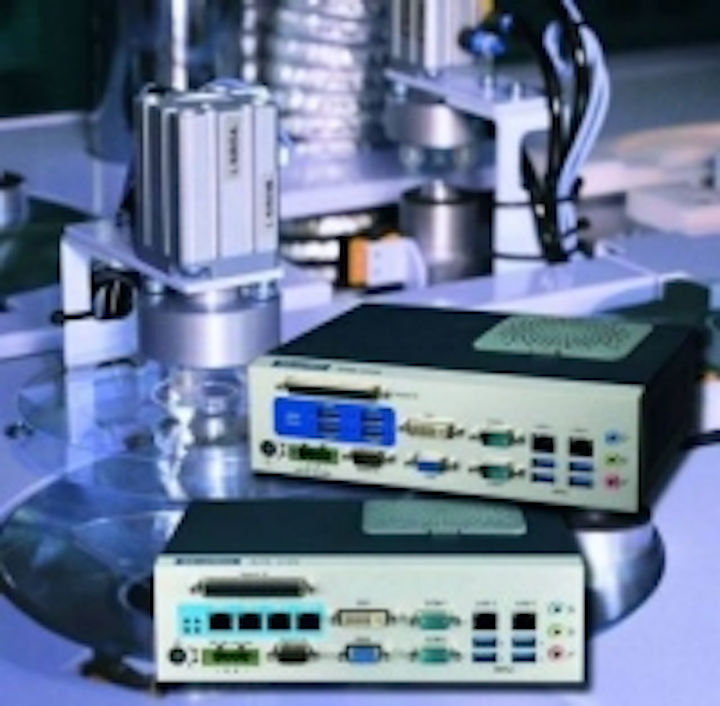 With an eye toward increasing representation at VISION 2014, Messe Stuttgart has announced that a special showcase for industrial PCs (IPCs) will be positioned within the entrance area of Hall 1 of the show, where IPC exhibitors will tout the advantages and capabilities of some of the latest computers used in the machine vision industry.
To date, IPCs have been under-represented at the VISION Show, but with VISION 2014, the precedent is set to change, according to Florian Niethammer, Project Manager of VISION.
"The IPC is an important topic at the leading international trade fair VISION," he said. "However, to date the IPC manufacturers were under-represented. We want to change this with the special stand 'IPC 4 VISION'. The special stand will be set up for the first time and is an attractive presentation platform, which is positioned exclusively in the entrance area of Hall 1 where it can't be missed!"
In addition to approximately 400 exhibitors of imaging components such as cameras, frame grabbers, lighting and optics, software, and turnkey vision systems, 11 (as of now) IPC manufacturers will showcase their latest solutions:
Advantech
PLUG-IN Electronic
Beckhoff Automation
Bressner Technology
ICP
Kontron
Mikrotron Mikrocomputer
Neousys Technology
Siemens
Spectra
Vecow
Traditional consumer computers are not necessarily the most appropriate tool for image processing applications, and as a result, the need for industrial PCs has risen, according to Tatjana Luft, Marketing Manager, PC-based Automation at Siemens.
"Machine vision components are constantly exposed to industrial interferences, such as electromagnetic interferences, shock and vibrations during continuous operation due to their close proximity to machines. In order to ensure smooth operation during production, IPCs which are designed for the industrial environment should be used."
Looking toward the future of industrial PCs, additional development opportunities and challenges exist, and VISION will represent a forum in which a discussion on such topics can take place. These topics include:
Long term availability of IPCs
Energy efficiency
Higher performance requirements
Connectivity and versatility
IPC usage in 3D machine vision and medical technologies
Software integration
View the Messe Stuttgart press release.
Also check out:
VISION 2014 spotlight : Automotive component inspection and traceability
VISION 2014 Spotlight : First ever Inspection Application Forum
VISION roundtable provides insight on global machine vision market
Share your vision-related news by contacting James Carroll, Senior Web Editor, Vision Systems Design
To receive news like this in your inbox, click here.
Join our LinkedIn group | Like us on Facebook | Follow us on Twitter | Check us out on Google +