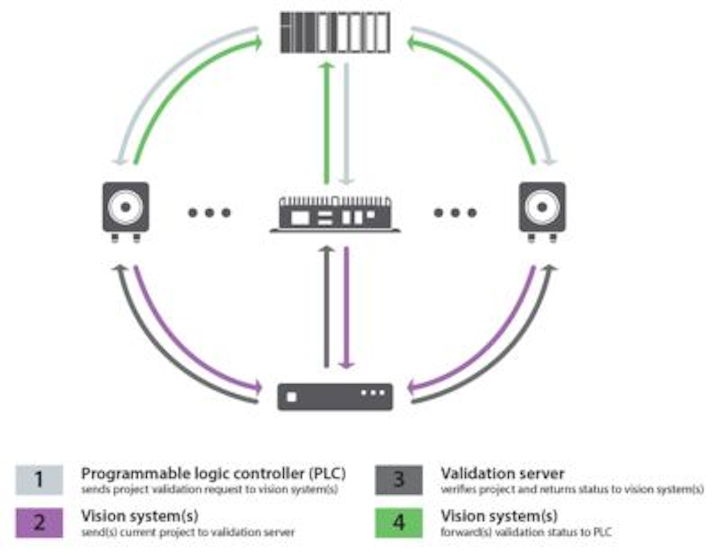 Available in MatroxDesign Assistant 5.1 machine vision softwareis a new project change validator tool, which is a modification proofing utility that ensures machine vision systems uphold inspection requirements following any new project updates, according to the company. The tool minimizes subjective, end-user interventions that could potentially be detrimental to a project and allows users to run the utility to record a defined set of reference images, along with the associated inspection settings and results, and use this as a baseline project. From there, a server performs the validation, permitting production personnel to compare current projects against the reference data and readily detect any invalid changes or anomalies. Additionally, users can run the utility remotely via the Matrox Design Assistant web portal, which provides access to the validation data as well as the validation results.
To Learn More:
Contact: Matrox Imaging
Headquarters: Dorval, QC, Canada
Product: Project change validator tool in Matrox Design Assistant 5.1
Key Features: Project Change Validator, new in Matrox Design Assistant 5.1, ensures that any changes to a vision project are validated against test images.

What Matrox Imaging says:
View more information on Matrox Design Assistant software.
View More Products| Locate a vendor or system integrator | Receive e-mail updates
Share new products that you think are particularly interesting or helpful by contacting James Carroll, Senior Web Editor, Vision Systems Design.