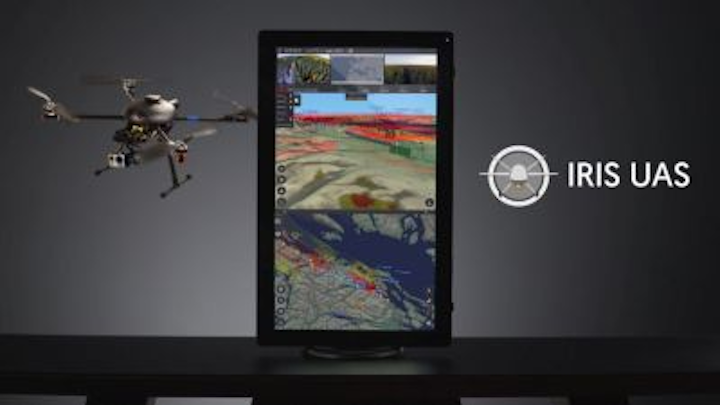 At XPONENTIAL 2017, Kongsberg Geospatial will showcase the capabilities of its IRIS UAS system, which is a situational awareness platform developed to provide unmanned aerial systems (UAS) operators with the necessary situational awareness to safety operate UAS beyond visual line of sight. The platform provides users with 2D and 3D map and terrain data, aeronautical information such as aerodrome locations, obstacles and airspace, and real-time data from sensors, cameras, and weather data sources - all integrated within a single, common operating picture display that is customizable on a per-mission basis.
XPONENTIAL 2017 booth number: 1135
To Learn More:
Contact:Kongsberg Geospatial
Headquarters: Ottawa, ON, Canada
Product: IRIS UAS situational awareness system
Key Features: Displays UAS feeds including telemetry and video; deployable to multiple form factors; integrates feeds from cameras, sensors, and web sources; multi-touch user interface.

What Kongsberg Geospatial says:
View more information on the IRIS UAS system.

View More Products| Locate a vendor or system integrator | Receive e-mail updates
Share new products that you think are particularly interesting or helpful by contacting James Carroll, Senior Web Editor, Vision Systems Design.
Join our LinkedIn group | Like us on Facebook | Follow us on Twitter
Learn more: search the Vision Systems Design Buyer's Guide for companies, new products, press releases, and videos