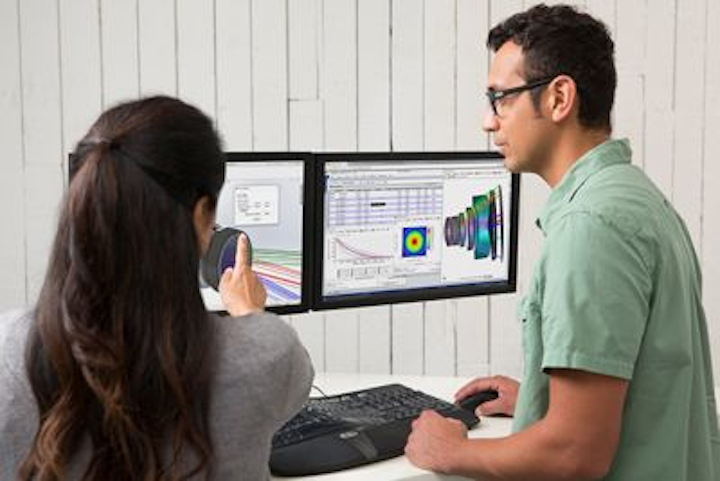 Being demonstrated at the Zemax booth at SPIE Photonics West will be the company's OpticStudio 17 software, which is an opticaldesign softwarethat offers a number of new features and functionalities to help engineers design optical systems. Added capabilities in the latest version include the Contrast Optimization feature, which uses the Moore-Elliott method to optimize for MTF, as well as the ability to simulate and design complex freeform systems with more than 200 field points, according to the company. Version 17 also enables the building of custom applications with the new API documentation, which includes 100 new examples and code snippets for MATLAB, C#, C++, and Python.
Additionally, Zemax will showcase its LensMechanix software version 4.0, which is an application for engineers who package optical systems in CAD software. This release, according to Zemax, provides a toolset for mechanical engineers to collaborate efficiently with optical engineers to design optomechanical products. Zemax will also offer two technical presentations and a networking event at its booth.
SPIE Photonics West 2018 booth number: 1247
To Learn More:
Contact:Zemax
Headquarters:Kirkland, WA, USA
Products: OpticStudio 17 optical design software and LensMechanix 4.0 software.

What Zemax says:
View more information on OpticStudio software.
View more information on LensMechanix software.
View More Products| Locate a vendor or system integrator | Receive e-mail updates
Share your vision-related news by contacting James Carroll, Senior Web Editor, Vision Systems Design

To receive news like this in your inbox, click here.
Join our LinkedIn group | Like us on Facebook | Follow us on Twitter