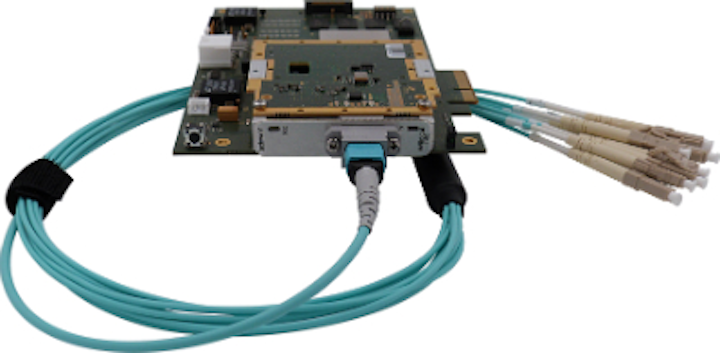 TECHWAY's Persian board is a Xilinx Kintex-7 FPGAboard with 10 high-speed optical links based off RADIALL D-Lightsys technology. The Persian board has a PCIe Gen2 x4 form factor and stand-alone capabilities, with a throughput of up to 10 Gbps.
According to TECHWAY, the Persian board can be used as a demo- or development board. Employing the Persian as a demo board requires a JTAG plug and the Xilinx WebPACKTM serial I/O analyzer. To use the Persian as a development board, the user must have a license for the Vivado design suite.

To Learn More:
Contact: TECHWAY
Headquarters: Villebon, France
Product: Persian FPGA board
Key Features: 10 high-speed optical links, PCIe Gen 2 x4 form factor, throughout up to 10 Gbps.
What TECHWAY says:
View more information on the Persian FPGA board.
View More Products | Locate a vendor or system integrator | Receive e-mail updates
Share your vision-related news by contacting Dennis Scimeca, Associate Editor, Vision Systems Design