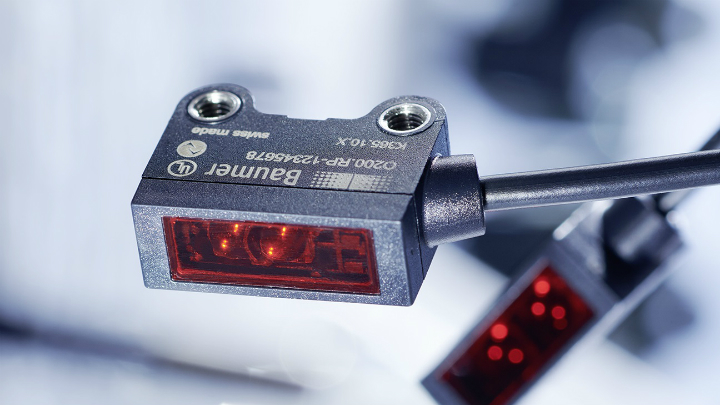 The new 0200 miniature image sensor line from Baumer has a housing size of 8 mm and according to the manufacturer can detect objects down to a width of 0.25 mm. The new sensors feature integrated SmartReflect technology, an integral light barrier without a reflector, that is intended to enable an object detection range up to 180 mm.
Other features of the 0200 sensor line include an ambient light algorithm that, according to the manufacturer, enables maximum immunity to ambient light, even with LED lighting or interfering reflections. A high power mode is intended to allow for successful imaging of ultra-black or angled objects.
Options for the 0200 sensors include integral V-optics and a focused light beam, for detection of small, glossy, or transparent objects. Sensors with the IO-Link feature can be automatically configured and deliver operating information. The qTeach feature enables direct on-site configuration and protection against unauthorized access.
To Learn More:
Contact: Baumer
Headquarters: Radeberg, Germany
Product: 0200 miniature sensor
Key Features: 8mm housing size, object detection to 0.25 mm width, object detection range of 180 mm.
What Baumer says: View more information on the 0200 miniature sensor.

Share your vision-related news by contacting Dennis Scimeca, Associate Editor, Vision Systems Design
To receive news like this in your inbox, click here.