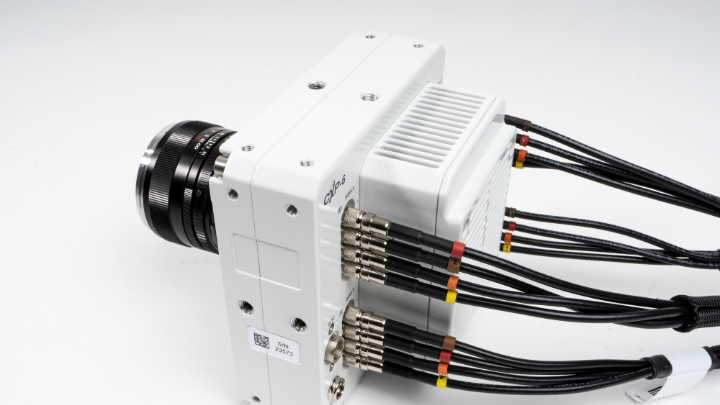 The Phantom S640 camera from Vision Research is based on the proprietary Phantom sensor used in the Phantom VEO 640 models. The S640 provides up to 6 Gpx/s of streaming images, 2560 x 1600 at 1,485 fps, up to 290,000 fps at reduced resolutions, and uses CXP6 protocol. The new camera also has 10 µm pixel size, dynamic range of 55.9 dB, and a noise rating of 20.5e-.
Vision Research will show the Phantom S640 at Laser World of Photonics 2019 in the Laser 2000 booth, Hall B3, Booth 103. The company will also be showing the Phantom S990 and S200 models.
To Learn More:
Contact: Vision Research
Headquarters: Wayne, NJ, USA
Product: Phantom S640 camera
Key Features: 2560 x 1600 at 1,485 fps, CXP6 protocol, 10 µm pixel, 55.9 dB dynamic range, 20.5e- noise rating.
What Vision Research says: View more information on the Phantom line of cameras.
Share your vision-related news by contacting Dennis Scimeca, Associate Editor, Vision Systems Design
To receive news like this in your inbox, click here.