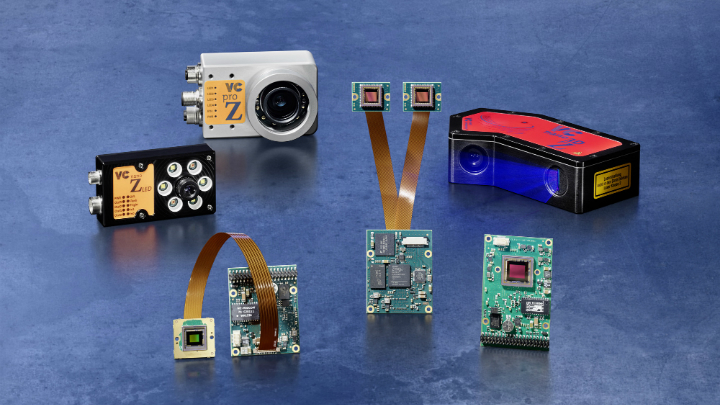 Vision Components will show its new line of VC-MIPI camera modules at Laser World of Photonics 2019 in Munich, Germany. The modules are designed to connect with Raspberry Pi and 96Boards among other CPU boards, and utilize Sony Pregius IMX392, IMX273, and IMX252 CMOS image sensors. VC Z series cameras feature a Xilinx Zynq module SoC that includes a dual-core ARM Cortex-A9 processor and FPGA.
The company will also show its new laser profiler series, the VCnano3D-Z, that uses the Xilinx Zynq module SoC with integrated FPGA and 2x866MHz ARM processors. The profiler features a class 2-rated 450 nm blue laser and is available in various models for working distances from 60 mm to over 3 m.
VCnano3D-Z laser profilers offer scan rates up to 2 kHz and resolutions up to 40 µm on the X axis and 10 µm on the Z axis. According to the manufacturer, the VCnano3D-Z profilers monitor visual fields that are over 2000 mm wide.
Vision Components will show in Hall A2, Booth 113/4.
To Learn More:
Contact: Vision Components
Headquarters: Ettlingen, Germany
Product:  VC-MIPI camera modules / VCnano3DZ- laser profiler
Key Features: Sony Pregius CMOS sensors / Class 2-rated 450 nm blue laser, scan rates up to 2 kHz
What Vision Components says: View more information on the new VC-MIPI camera modules and VCnano3D-z laser profiler.
Share your vision-related news by contacting Dennis Scimeca, Associate Editor, Vision Systems Design
To receive news like this in your inbox, click here.