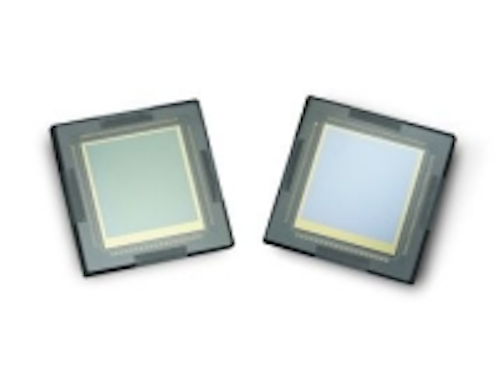 Gpixel has announced the development of a backside-illuminatedscientific CMOS image sensor that utilizes TowerJazz's TS18IS CMOS image sensor process. The GSENSE400-BSI sensor is a 4 MPixel CMOS image sensor with an 11 µm pixel size that can achieve frame rates up to 48 fps. The sensor features an anti-reflective coating for either UV sensitivity or visible light sensitivity, and a low dark current of below 0.03 e-/p/s at -50oC. Furthermore, the sensor features sensitivity from 270nm – 300nm for its UV-optimized version, and from 300nm – 400nm for its VIS-optimized version, in addition to a 96 dB dynamic range. The GSENSE400-BSI is suitable for use in such applications as scientific imaging, biometrics, spectrometry, factory automation, astronomy, and surveillance applications.
To Learn More:

Contact:Gpixel Inc.
Headquarters: Changchun, China
Product: GSENSE400-BSI CMOS image sensor
Key Features: 2048 x 2048 rolling shutter sCMOS sensor with 11 µm pixel size, 48 fps (24 fps in HD), 96 dB dynamic range, AR coatings.

What Gpixel says:
View more information on the GSENSE400-BSI.

View More Products| Locate a vendor or system integrator | Receive e-mail updates
Share new products that you think are particularly interesting or helpful by contactingJames Carroll, Senior Web Editor, Vision Systems Design.
Join ourLinkedIn group | Like us on Facebook | Follow us on Twitter| Connect on Google +