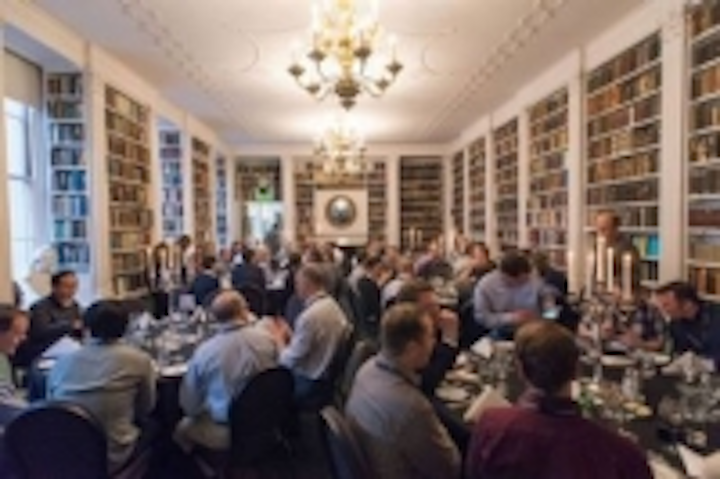 More than 70 imaging and machine vision experts from all over the globe—under the support of the global G3 group (AIA, EMVA, and JIIA)—gathered for the first International Vision Standards meeting of 2015 in London.
At the meeting, which was hosted by Active Silicon, experts discussed the development of current standards used in image processing, including the GenICam software standard, USB 3.0 Vision, Camera Link, Camera Link HS, GigE Vision, and CoaXPress standards. In addition, a plugfest was held, where products and their compatability to the standards were tested.
Here is a look at the key developments in each of the aforementioned interface standards of the machine vision industry:
GenICam standard
In version 3.0 of the GenICam standard, it is now possible to configure devices across a wide range of standard physical interfaces at a higher level, regardless of the camera type and image format. The GenApi has also been rewritten, which improves loading time by a factor of five and the memory footprint required to run the GenApi has been reduced by a similar amount. Additionally, version 3.0 of the GenTL transport layer supports both area scan and 3D cameras, as well as multiple data values (such as 3D coordinates and pixel intensity) for each pixel.
CoaXPress
Products compliant with version 1.1 of the CoaXPress standard, which was released 18 months ago, are now starting to hit the marketplace, but according to the EMVA press release, version 1.2 of the specification is likely to come out in the summer of 2015. This version is expected to have detail changes to aid developers, as well as pave the way for higher speeds (up to 12.5 Gb/s) to be added. Version 2.0 isn't due for release until 2016, which, in addition to a number of other improvements, will add support for 3D cameras.
Image via Active Silicon Facebook.
Page 1 | Page 2