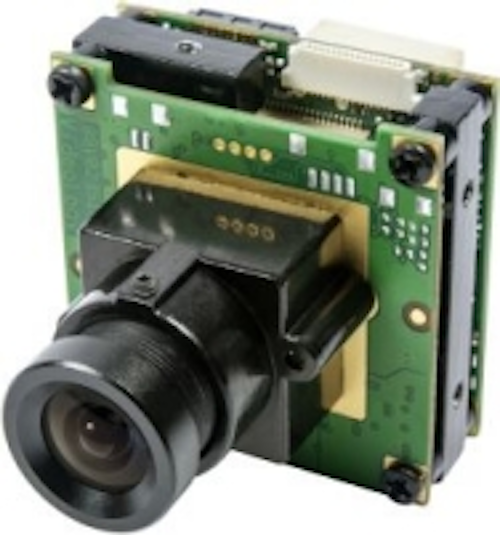 At The Vision Show 2016 in Boston from May 3-5, Videology Imaging Solutions will showcase its 24B5.0XUSB3 USB 3.0 camera, which is a UVC-compliant, monochrome USB 3.0 camera. The 24B5.0XUSB3 is based on a 1/2.5", 5 MPixel rolling shutter CMOS image sensor that can achieve frame rates of 14 fps at full resolution and 120 fps at 640 x 480. The USB 3.0 camera is the first in a series of cameras that will operate with Videology's own image processing firmware. Additionally, in addition the standard UVC command functions, the camera is offered with a software development kit to support more advanced control through UVC extension commands.
The Vision Show 2016 booth number: 664
To Learn More:

Contact:Videology Imaging Solutions
Headquarters: Greenville, RI, USA
Product: 24B5.0XUSB3 USB 3.0 camera
Key Features: 1/2.5", 5 MPixel rolling shutter CMOS image sensor, 14 fps in full resolution, UVC compliant, USB 3.0 interface, proprietary image processing firmware.
What Videology Imaging Solutions says:
View more information on the 24B5.0XUSB3 camera.

View More Products| Locate a vendor or system integrator | Receive e-mail updates


Share new products that you think are particularly interesting or helpful by contacting James Carroll, Senior Web Editor, Vision Systems Design.
Join our LinkedIn group | Like us on Facebook | Follow us on Twitter