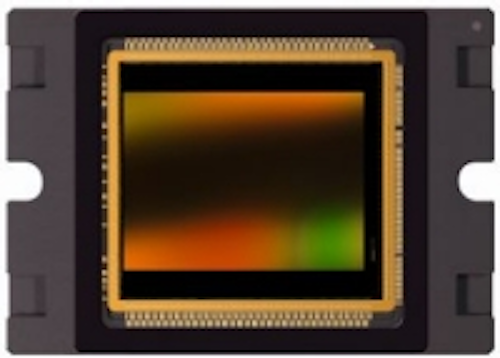 CMV12000, a 12 MPixel CMOS image sensor from CMOSIS, has been upgraded to achieve a frame rate of 300 fps at full resolution, with the previous version reaching only 150 fps. The sensor features a pixel size of 5.5 µm x 5.5 µm, and a 3-wire read-write SPI control enables the driving and programming of such features as high-dynamic range mode, offset and gain programming, and power dissispation control. In addition, the image sensor—which is available in monochrome or color models—features pipeline global shutter with true correlated double sampling, a dynamic range of 60 dB, and an extended dynamic range of up to 90 dB. CMV12000 image sensors are suitable for use in intelligent traffic solutions, broadcasting, and machine vision applications.CMOSIS will showcase the CMV12000 at SPIE Photonics West 2014 in San Francisco from February 1-6.
SPIE Photonics West 2014 booth number: 109
To Learn More:
Contact:CMOSIS
Headquarters: Antwerp, Belgium
Product: CMV12000 image sensor
Key Features: 12 MPixels, 300 fps frame rate, 5.5 µm x 5.5 µm pixel size, extended dynamic range of 90 dB, monochrome or color models.
What CMOSIS says:
View more information on the CMV12000 image sensor.

View More Products| Locate a vendor or system integrator | Receive e-mail updates
Share new products that you think are particularly interesting or helpful by contacting James Carroll, Senior Web Editor, Vision Systems Design.
Join our LinkedIn group | Like us on Facebook | Follow us on Twitter | Connect on Google +