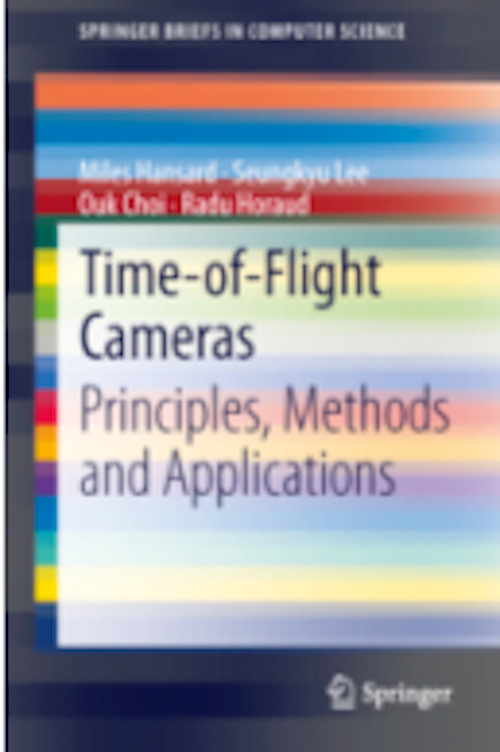 A new paperback book from Springer describes the physical principles, the hardware architecture, and the electronic design of time-of-flight (TOF) cameras.

Co-authored by Miles Hansard, a lecturer in the vision group at the school of electronic engineering and computer science at Queen Mary, University of London (London, UK), the book also explains how multiple TOF and color cameras can be combined to perform full 3-D scene reconstruction.

TOF cameras provide a depth value at each pixel, from which the 3-D structure of a scene can be estimated. This new type of active sensor makes it possible to go beyond traditional 2-D image processing, directly to depth-based and 3-D scene processing.

Many computer vision and graphics applications can benefit from TOF data, including 3D reconstruction, activity and gesture recognition, motion capture and face detection.

The work presented in the book was partially supported by a co-operative research project between the 3-D Mixed Reality Group at the Samsung Advanced Institute of Technology in Seoul, Korea and the Perception group at INRIA Grenoble Rhone-Alpes in Montbonnot Saint-Martin, France.

Although it is available for purchase on the Springer site here, it would also appear to be available free of chargehere on the HAL open access archive, a web site dedicated to the dissemination of scientific research papers, whether they are published or not.

Recent articles on time-of-flight cameras from Vision Systems Design.
1. Time-of-flight camera captures images in 3-D

Researchers at the Fraunhofer Institute for Integrated Circuits (IIS; Erlangen, Germany) have developed an embedded multisensor camera system that can be used for making time-of-flight (ToF) measurements and performing 3-D data analysis.

2. Time-of-flight camera captures VGA images at high speed

Munro Design & Technologies (Rochester NY,USA) has developed a patented prototype ToF system that uses an off-the-shelf, high-resolution, high-speed camera to allow VGA images to be captured at video rates.

3. Researchers compare time of flight cameras

Italian researchers from the Politechnico Di Torino (Torino, Italy) have conducted a study to compare the performance of two Time-of-Flight (ToF) cameras.

-- Dave Wilson, Senior Editor, Vision Systems Design