Andor iXon X3 EMCCD cameras enable optimized acqusition parameters
Andor Technology has launched the iXon X3 range of EMCCD cameras.
Mar 4th, 2011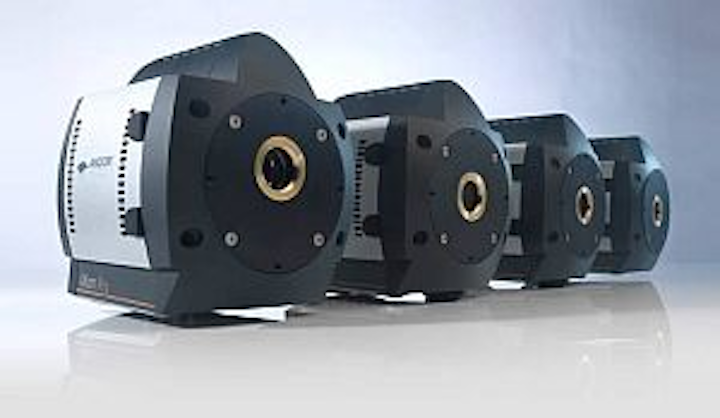 NEW PRODUCT PRESS RELEASE
Andor Technology plc (Andor; Belfast, Northern Ireland), a developer of scientific imaging and spectroscopy solutions, has launched the iXon X3 range of high-performance EMCCD cameras.
The iXon X3 EMCCD camera range offers an advanced feature set, including OptAcquire. This allows users to 'single click' optimize an array of camera acquisition parameters to offer best performance under a wide range of application conditions.
The new iXon X3 range also offers Count Convert functionality, allowing real time data acquisition in units of electrons or incident photons. Additional new features include Spurious Noise Filters, a Cropped Sensor Mode to significantly boost frame rates, improved Photon Counting capabilities and real time Data Averaging. The X3 now also carries a standard 7 year warranty on Andor's UltraVac vacuum head.
SOURCE: Andor

-- Posted by Vision Systems Design