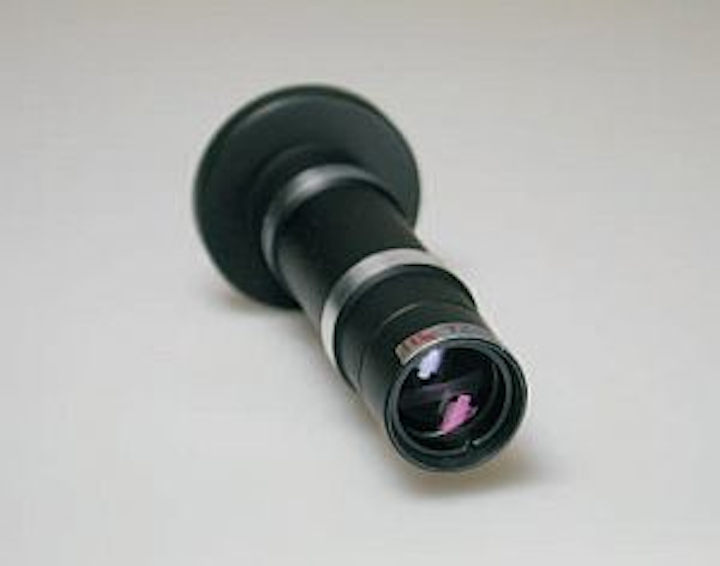 The TZS8, TZS12, TZS16, and TZS24 S-Series telecentric objectives are available for industrial metrology applications. They are available from stock for typical 1/3-in. to 2/3-in. cameras. All lenses are equipped with fixed iris, fixed focus, and mechanical interfaces. Iris and working distance are able to be customized. Available accessories include mounting blocks, coaxial illumination heads, ringlights, and telecentric backlights.
IB/E Optics
Hutthurm, Germany
-- Posted by Vision Systems Design

----
NEW PRODUCT PRESS RELEASE
Telecentric Lenses
S-Series
Telecentric lenses S-Series objectives are measuring optics for industrial use.
These telecentric lenses are available on stock for typical 1/3" to 2/3" cameras.
The complete series contains the families TZS8, TZS12, TZS16 and TZS24. Every family has three members, one for 1/3", 1/2" and 2/3" sensors.
All objectives are equipped with fixed iris and fixed focus. Mechanical interfaces are perfect for integration purposes.
Customized Adjustments:
Adjustments of iris, working distance etc. are possible any time.
Attachments:
Mounting blocks, coaxial illumination heads, ring light as well as telecentric backlight for highest precision are available on inquiry.
SOURCE: IB/E Optics