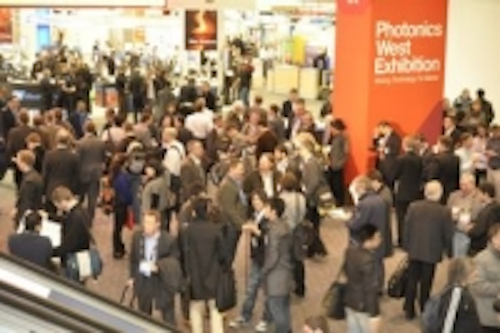 This year's SPIE Photonics West, North America's leading optics and photonics conference and exhibition, is expected to draw the largest crowd to date, as presenters, exhibitors, and attendees gather to discuss and learn about the latest products, market insights, and technical presentations.
The first part of the event is the BiOS Expo, a biomedical optics and biophotonics exhibition which runs from February 1-2 and will feature approximately 230 exhibitors. Photonics West, which will feature hundreds of new product launches, product demonstrations, and panel sessions, runs from February 4-6, and is expected to draw more than 20,000 attendees and 1,300 exhibitors. Vision-related technologies that are expected to be prominently featured and discussed at the event, according to SPIE, are as follows:
Attendees perusing the latest products and innovations being showcased may not be able to see each and every technology presented by the some 1,300 exhibitors, but the following list represents a microcosm of the vision-related technologies that will be showcased at the exhibition:
Continued on next page...
Page 1 | Page 2