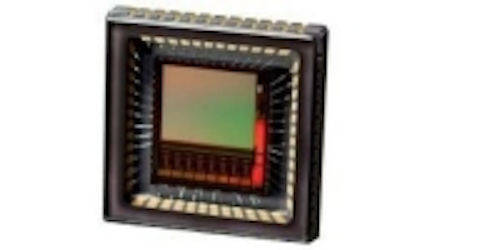 Following news of its official acquisition of Truesense Imaging, Inc., ON Semiconductor Corporation has announced that it has signed a definitive agreement to acquire Aptina Imaging for approximately $400 million in cash from ON Semiconductor's balance sheet and its existing revolving credit facility.
The acquisition of Aptina Imaging strengthens ON Semiconductor's expanding image sensor business and is set to establish the company as a leader in the fast-growing segment of image sensors in the automotive and industrial semiconductor markets. Between 2013 and 2016, the worldwide demand for image sensors for automotive and industrial applications is expected to grow at an annual compound rate of 16%, according to independent market research firm TSR.
"The pending acquisition of Aptina enables us to accelerate our growth in the attractive automotive and industrial end-markets by leveraging Aptina's highly differentiated imaging technologies in conjunction with our wide sales reach and strong operational capabilities," said Keith Jackson, president and CEO of ON Semiconductor in a press release.
ON Semiconductor expects the acquisition to be immediately accretive to earnings, excluding any non-recurring acquisition related charges, the fair value step-up inventory amortization, and amortization of acquired intangibles, according to the press release. Based on unaudited results, Aptina's revenue for last twelve months ending on May 29, 2014, was approximately $532 million with gross and operating margins of approximately 29% and 3%, respectively. This is in addition to having recently acquired Truesense Imaging, Inc. for approximately $92 million, which had 2013 revenue of approximately $79 million with gross and operating margins of approximately 44% and 23%, respectively.
The transaction was approved by both ON Semiconductor's and Aptina's boards of directors and is expected to close during Q3 2014, subject to required regulatory approvals and customary closing conditions.
Those interested in listening to an on-demand teleconference on the announcement can call (855) 859-2056 (U.S./Canada) or (404) 537-3406 (International), by using the Conference ID number 58909970. The replay will be available through July 9, 2014.
View the press release.
Also check out:
ON Semiconductor officially acquires Truesense Imaging, Inc.
ON Semiconductor introduces PYTHON series of CMOS image sensors
Image Sensors: Novel sensor designs tackle multispectral applications

Share your vision-related news by contacting James Carroll, Senior Web Editor, Vision Systems Design
To receive news like this in your inbox, click here.
Join our LinkedIn group | Like us on Facebook | Follow us on Twitter | Check us out on Google +