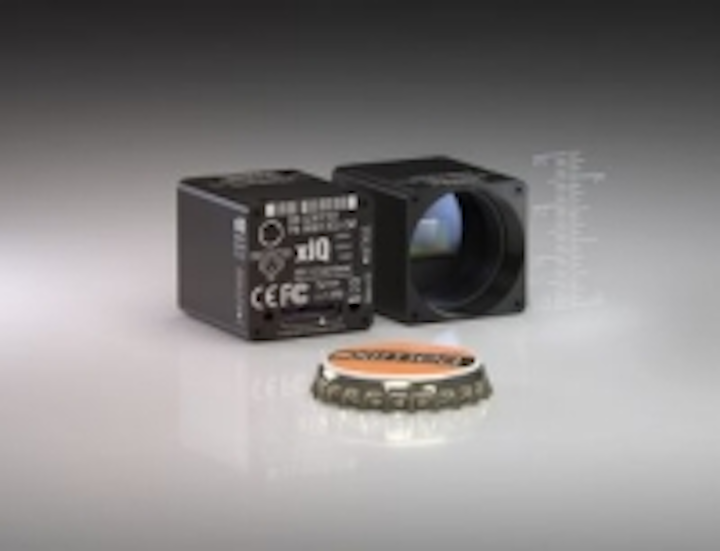 XIMEA and imec have announced a project in which imec's hyperspectral imaging sensors will be integrated into XIMEA's xiQ USB 3.0 cameras.
Interoperability between the cameras and sensor streamlined the success of the integration, according to the press release.
"Combining imec's hyperspectral sensor with XIMEA's impressively compact xiQ cameras is a new milestone for us. The high-speed USB3.0 interface includes power supply over USB that removes the need for expensive and bulky frame-grabbers and separate power supplies. It will enable our partners to design and mass-produce extremely compact hyperspectral imaging camera solutions" stated Andy Lambrechts, program manager for imaging & vision systems at imec.
Imec applies narrow-band spectral filters at pixel-level using semiconductor thin-film processing to enable compact hyperspectral imaging sensors to be produced in volume. The hyperspectral imagers are available in a 100 bands line scan design, 32 bands snapshot tiled design, and a new snapshot mosaic design featuring 16 bands in a matrix of 4x4 per-pixel filters, according to imec.
xiQ USB 3.0 cameras from XIMEA are currently available in five models (with a sixth on the way), all of which have CMOS image sensors and range in size from VGA to 2048 x 2048 pixels. XIMEA's most recent USB 3.0 model, the MQ003MG-CM (mono) / MQ003CG-CM (color) camera features a 1/3" CMOSIS CMV300 CMOS image sensor with 7.4 µm x 7.4 µm pixel size, VGA array, and a maximum frame rate of 500 fps. xiQ cameras come with xiAPI software, which is compatible with more than 30 image processing libraries and packages, including Cognex, ImagePro, NI LabVIEW, Matrox MIL, and MVTec Halcon.
The xiQ series of cameras, according to XIMEA, are the world's smallest industrial USB3 Vision and hyperspectral imaging cameras, at just 26.4 x 26.4 x 21.6 mm total dimension and a weight of just 27 grams.
Jerome Baron, business development manager at imec, noted that hyperspectral imaging is not new in the world of high-rend remote sensing instruments, such as satellites and UAVs.
"We are excited by this new partnership with XIMEA as it will bring this unique technology into the hands of the numerous drone and UAVs companies that want to fly compact multispectral / hyperspectral imaging cameras to serve the emerging precision farming industry," he said.
View the press release.
Also check out:
Global expansion aids record-setting 2013 for German machine vision market
AUTOMATICA 2014: Innovations in automation and robotics
Newnex and XIMEA announced USB 3.0 product interoperability

Share your vision-related news by contacting James Carroll, Senior Web Editor, Vision Systems Design
To receive news like this in your inbox, click here.
Join our LinkedIn group | Like us on Facebook | Follow us on Twitter | Check us out on Google +