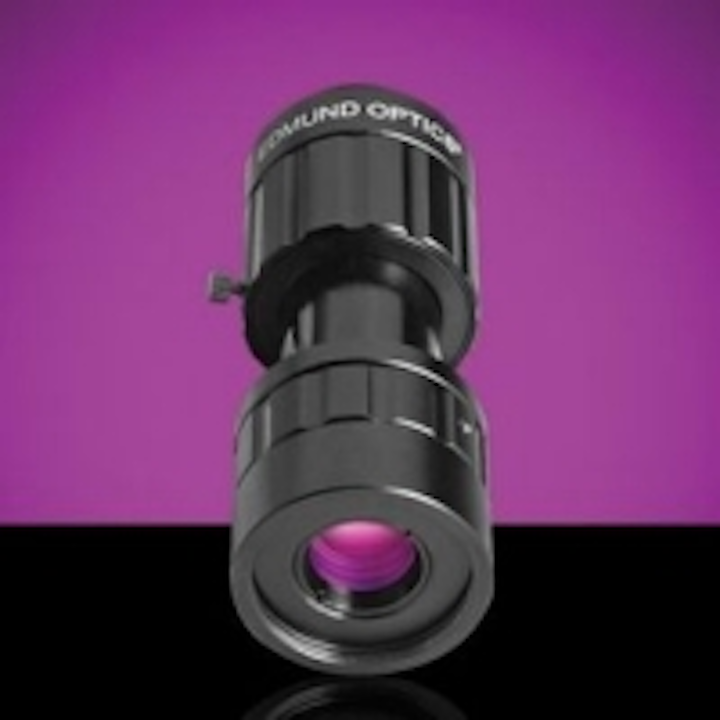 When it comes to choosing the correct lenses and lighting for a machine vision system, plenty of challenges exist. In a free webcast on June 10, William Corns, CEO, Wilco Imaging will address these concerns by first defining parameters such as camera formats, field of view, magnification, and working distance, and then explaining how different lighting configurations can be used with your lenses.
In addition, Corns will discuss resolution, diffraction limits, contrast, and depth of field and briefly explain the benefits of modulation transfer function charts. In addition, he will discuss commercial machine vision lenses, including fixed focal lengths, varifocal, telecentric, and zoom lenses, and explain the properties of each lens type while offering advice on where each type should be used in a machine vision system.
This webcast is sponsored by Edmund Optics.

Webcast information:
How to choose lenses and lighting for your imaging system
June 10, 2014
11:00 AM EST (Approximately one hour)
William Corns, CEO, Wilco Imaging

Click here for registration information.
Also check out:
(Slideshow) Five unique examples of industrial machine vision inspection
Find the right smart camera to fit your need
An update on USB3 Vision

Share your vision-related news by contacting James Carroll, Senior Web Editor, Vision Systems Design
To receive news like this in your inbox, click here.
Join our LinkedIn group | Like us on Facebook | Follow us on Twitter | Check us out on Google +