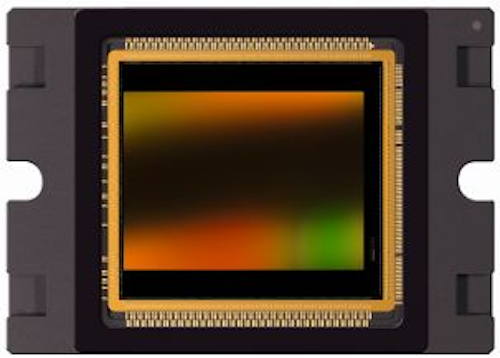 A new report from Frost and Sullivan suggests that the global CCD and CMOS image sensor markets will see significant growth in the coming years as a result of the development of new technologies and applications, including mobile technologies and factory automation.
The report identifies a number of key areas which will drive the growth of image sensors, beginning with smartphones and tablets. In addition to the desire for consumers to take photos with their phones instead of carrying around a DSLR, the popularity of social networking—in which users share photos—has led to the demand for cameras and image sensors with enhanced sensitivity and dynamic ranges. This, according to the report, will lead to a massive growth in sales worldwide.
In addition to mobile imaging, global image sensors are expected to see a major boost from the increasing need for image sensors in factory automation, automotive cameras, medical imaging, and security and surveillance applications. Not only will the use of image sensors continue to grow, but emerging technologies and applications are also identified as key drivers of demand.
Questions covered in this report include:
How long will the optical and image sensors market continue to grow, and at what rate?
What are the key growth drivers and restraints for the market?
What is the competitive landscape of the market?
What are the key product and technological trends in the optical and image sensors markets?
What are the key applications for optical and image sensors that are growing, maturing, and declining?
The report also provides a market overview for optical sensors, which are defined in the report as sensors that measure the amount of light available in the environment and measure reflected light to detect the presence of objects. Smartphones and tablets, as well as the additional aforementioned applications are also expected to help drive the optical sensor market.

View more information on the report.
View information on purchasing the report.

Also check out:
Report: CMOS image sensor market to reach $13 billion by 2018
Image sensor market predicted to reach $10.75 billion by 2018
European public transport intelligent transportation system market expected to reach $1.8B by 2017
Share your vision-related news by contactingJames Carroll, Senior Web Editor, Vision Systems Design
To receive news like this in your inbox, click here.
Join our LinkedIn group | Like us on Facebook | Follow us on Twitter | Check us out on Google +