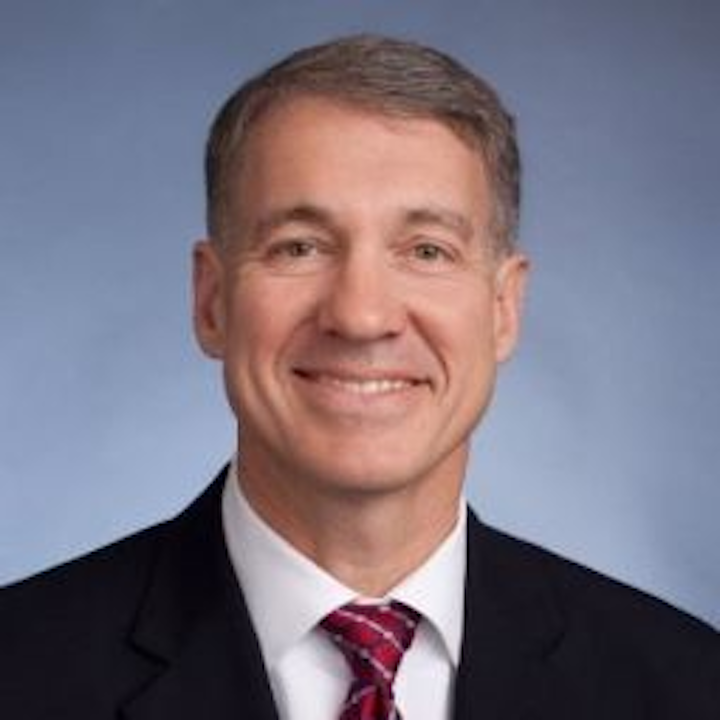 The following is a Q&A with Wade Cook, VP, Business Development at JML Optical, a Rochester, NY-based opticalmanufacturing company that offers optical and opto-mechanical design, rapid prototype, glass and metal fabrication, thin-film coating, metrology, environmental testing, and full assembly.
What's new at your company?
Customers are engaging us for more complex and difficult opto-mechanical designs. To meet the design specs, we are making better aspherical and cylindrical lenses and we're making them faster.
We're seeing more interest from the machine vision community in custom lens designs, sometimes integrated with the system mechanical design from square one.

What are you most excited about?
We are excited about several things we're doing for and with customers. While we can't share too many details due to non-disclosure agreements, here are some highlights:
Designing the optics for our customers' defense, medical, and industrial products.
Completing over 150 complex, high-performance lens assemblies of our own design that are rugged and thermalized for airborne use.
Offering a customer improved performance by tweaking the design of a spacer used to hold an element in position. This change reduced our assembly time while increasing the average performance of each lot of lenses – so we provided the improvement at no cost to our customer.
What is one thing everyone should know about JML Optical?
JML Optical provides engineered optical solutions – from design through fabrication, coating, assembly, alignment, and test, all under one roof, from prototype through production.
In terms of meeting customer needs, can you talk a bit about catalog vs. custom optics and how your company handles that?
We are the place to come when no catalog lens is suitable for your application. A lens designer makes trade-offs among size, weight, cost, and performance specifications. Even the best catalog lenses—and some of them are very impressive—offer trade-offs based on what a designer thought someone might need.
Our customers rely on us when catalog lenses require too many compromises. We can design a lens or build to their design, providing the maximum possible control over the performance and packaging of the lens.
What is your latest product and for what reason was it developed?
JML is purely a custom optical designer and manufacturer. While we don't have standard products, we do steadily improve our capabilities. This year we developed new capabilities in active alignment of multi-element lens assemblies and automated MTF testing across the field of view. We developed these capabilities in order to provide a customer with the high level of performance required by their custom imaging lens.
In which areas or applications do you see the most growth, in terms of machine vision/imaging?
Lens and sensor integrated into an optimized package as a replacement for discrete camera plus catalog lens combinations.
Continued exploitation of the shortwave infrared (SWIR) wavelength range for illumination and sensing.
High performance optical coatings and filters for demanding fluorescence applications.
Computational imaging that provides extended depth of field by combining an intentionally aberrated image with a processing algorithm. The result is better in certain aspects than the lens by itself could provide.
Is there a trend or product in the next few years that you see as "the next big thing?"
We don't see one big thing in the next few years. We expect to see a continuation of the virtuous circle seen in recent decades in optical design: Designers demand more—smaller pixels, wider color range, lower stray light, better aspheres— and the industry eventually figures out how to provide all of that. Then the designers demand more, and the industry starts responding. Repeat as needed.
View more information on JML Optical.
Share your vision-related news by contacting James Carroll, Senior Web Editor, Vision Systems Design

To receive news like this in your inbox, click here.
Join our LinkedIn group | Like us on Facebook | Follow us on Twitter