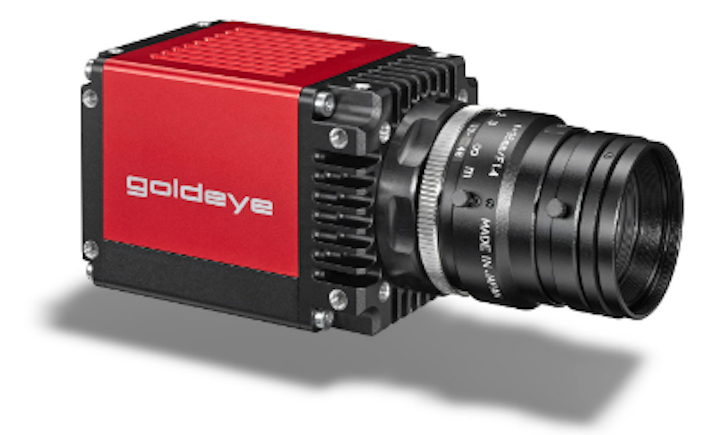 Allied Vision has announced the availability of its Goldeye G/CL-033 TECless InGaAs SWIRcamera, built around the Sofradir Snake SW TECless image sensor, an uncooled sensor with a footprint of 0.65 in2 x 3.23. cm2 capable of running at 300 fps.
The Goldeye G/CL-033 provides VGA resolution and uses a Camera Link interface. The camera features auto-contrast, look-up tables, I/O control, and multiple image correction features, and has a 55 x 55 x 78 mm footprint. The Goldeye G/CL-033 is available with C-Mount, F-Mount, and M42-Mount.

To Learn More:
Contact: Allied Vision Technologies
Headquarters: Stadtroda, Germany
Product: Goldeye G/CL-033 camera
Key Features: TECless sensor, VGA resolution, 300 fps, Camera Link interface
What Allied Vision Technologies says:
View more information on the Goldeye G/CL-033 camera.
View More Products | Locate a vendor or system integrator | Receive e-mail updates
Share your vision-related news by contacting Dennis Scimeca,Associate Editor, Vision Systems Design

To receive news like this in your inbox, click here.
Join our LinkedIn group | Like us on Facebook | Follow us on Twitter