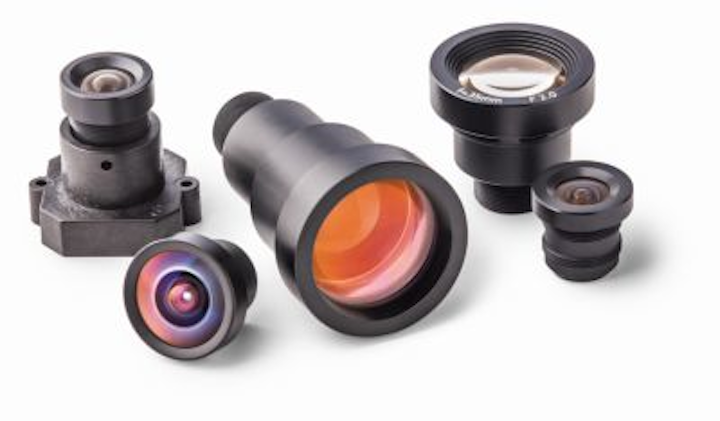 At XPONENTIAL 2017, which takes place May 8-11 in Dallas, Navitar will showcase its line of M12 micro-video S-mountlenses, which are designed for CCD or CMOS image sensors and target applications such as machine vision, robotics, and security. The compact lenses feature a multi-element design and are available in focal lengths from 1.2 to 12 mm in an M12 x 0.5 mm thread with options to cover 1/4", 1/2.7", and 1/2.8" CMOS image sensors. Additionally, the lenses feature 650 nm infrared cut filters on all models (except 1-26818 and 1-26819).
XPONENTIAL 2017 booth number:3259
To Learn More:
Contact:Navitar Inc.
Headquarters: Rochester, NY, USA
Product:M12 board lenses
Key Features: Focal lengths from 1.2 to 12 mm in an M12 x 0.5 mm thread, multi-element design, 650 nm IR cut filter.
What Navitar says:
View more information on the M12 lenses.

View More Products| Locate a vendor or system integrator | Receive e-mail updates
Share new products that you think are particularly interesting or helpful by contactingJames Carroll, Senior Web Editor, Vision Systems Design.
Join ourLinkedIn group | Like us on Facebook | Follow us on Twitter
Learn more: search the Vision Systems Design Buyer's Guide for companies, new products, press releases, and videos