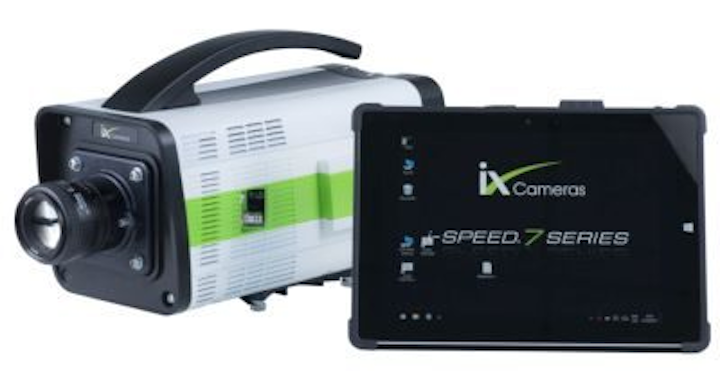 Developer and manufacturer of high-speed camerasiX cameras has announced a sales and distribution partnership with Acal BFi France. Acal BFi is now the exclusive distributor of iX Cameras products in France.
Acal BFi provides advanced technology solutions with a specialty in high-speed scientific imaging and industrial imaging. Nicolas Busseuil, Photonics and Imaging Business Unit Manager said, "The partnership with iX Cameras enables us to bring unique and sophisticated imaging solutions to customers in France. With iX Cameras' expertise in high-speed imaging and Acal BFi's years of experience in providing innovative solutions and support, we are in a great position to provide our customers with a complete imaging solution."
Jonathan Hatton, Director of Business Development at iX Cameras also commented: "We are delighted to add Acal BFi France to our European distribution network. The Acal BFi team brings a proven track record in high-speed video sales and support. They are well suited to introduce our innovative i-SPEED products to the French market."
High-speed cameras available from iX Cameras include the i-SPEED 7 series, which is comprised of the i-SPEED 716, i-SPEED 720, and i-SPEED 726 cameras. These cameras feature custom 2048 x 1536 CMOS image sensors with a 13.5 µm pixel size, and can achieve 7,960 fps, 9,942 fps, and 12,742 fps at full resolution, respectively. The cameras—which are available in color or monochrome—can reach maximum frame rates of up to 1 million fps (726 model).
Newly added to the i-SPEED 7 series is the tablet-controlled i-SPEED 713 (pictured). The entry-level i-SPEED 713 features a custom 2048 x 1538 global shutter CMOS image sensor that reaches a frame rate of 500,000 fps (4,260 fps at full resolution), combining for 13 GP/s throughput.
View more information oniX Cameras.
Share your vision-related news by contacting James Carroll, Senior Web Editor, Vision Systems Design

To receive news like this in your inbox, click here.
Join our LinkedIn group | Like us on Facebook | Follow us on Twitter